Group Activities Singapore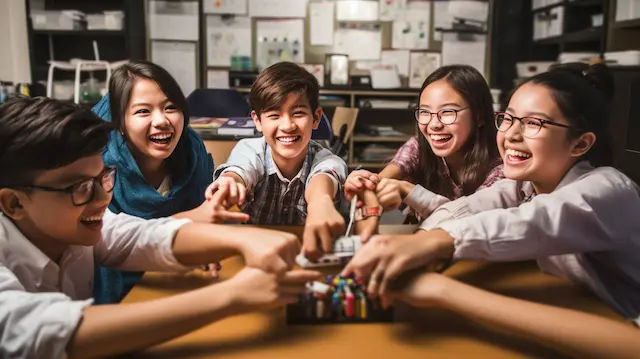 Looking for fun group activities to do in Singapore? Look no further! The city of Singapore is full of exciting and interesting group activities that are sure to make your time together unforgettable. From thrilling outdoor adventures, to educational experiences, there's something here for everyone.
Whether you're looking for a unique way to celebrate a special occasion or just want an entertaining activity with friends and family, this list has got you covered. Here are 45 of the best group activities in Singapore that will have everyone having loads of fun!
Best Group Activities Singapore
Creative Workshops
1) Art Jamming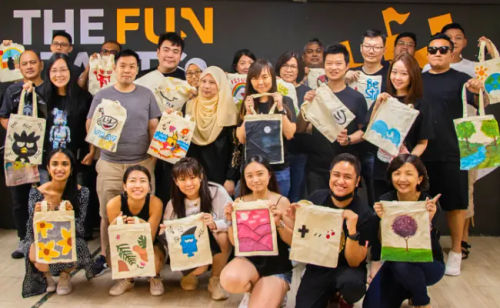 Art jamming is a popular group activity in Singapore that allows participants to unleash their creativity in a fun and relaxed environment. Participants are provided with art supplies such as paints, brushes, and canvases, and they can freely express themselves by painting whatever they desire. Whether you're an experienced artist or a beginner, art jamming encourages self-expression and provides a therapeutic and enjoyable experience for groups of friends, colleagues, or family members.
2) Tote Bag Art Jamming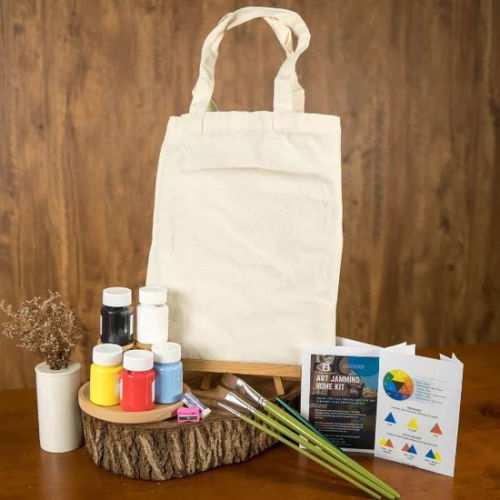 Tote bag art jamming takes the concept of art jamming a step further by combining creativity with practicality. Participants get the opportunity to design and personalize their own tote bags using fabric paints, stencils, and other decorative materials. This activity not only allows groups to engage in artistic expression but also results in unique and customized tote bags that can be used as stylish accessories or personalized gifts.
3) Neon Art Jamming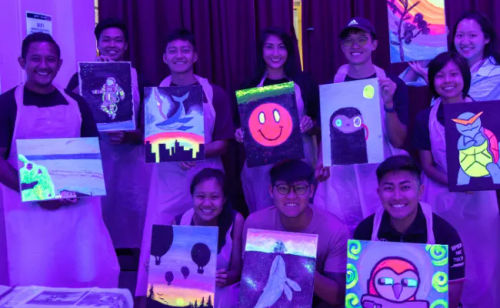 For a vibrant and electrifying group experience, neon art jamming offers a unique twist. Participants use neon paints and special UV lighting to create dazzling artworks that glow in the dark. This activity is perfect for groups seeking a dynamic and visually striking experience that combines art, creativity, and a touch of neon magic.
4) Perfume Workshop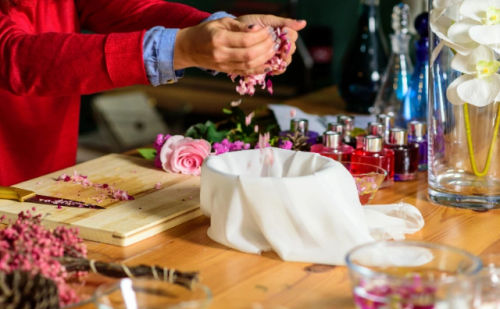 Perfume workshops provide groups with the opportunity to learn the art of perfume making. Participants are guided through the process of blending various fragrances to create their own signature scents. This interactive and sensorial activity allows groups to explore different aromas, experiment with scent combinations, and walk away with personalized perfumes that reflect their individual preferences.
5) Balloon Sculpting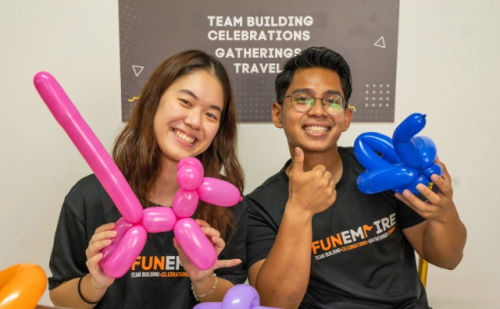 Balloon sculpting is a delightful and entertaining group activity that brings out the inner child in everyone. Participants learn the techniques of twisting and shaping balloons into various fun and colorful sculptures, such as animals, flowers, or hats. Balloon sculpting workshops not only provide groups with a hands-on experience but also create a joyful atmosphere filled with laughter and whimsy.
6) Clay Making Workshop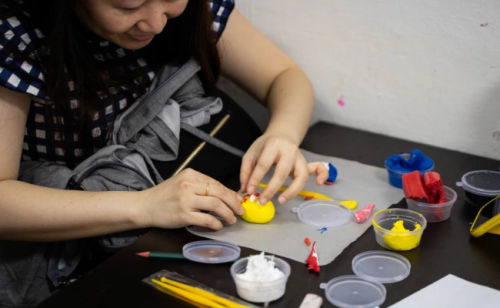 Clay making workshops offer groups the chance to delve into the world of pottery and sculpting. Participants are provided with clay and tools to create their own unique clay masterpieces. From handcrafted figurines to personalized pottery pieces, this activity allows groups to explore their artistic side and experience the tactile satisfaction of molding and shaping clay.
7) Cooking Class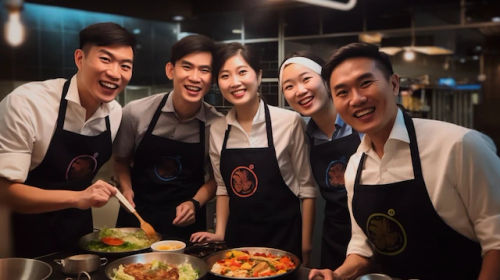 Cooking classes provide an interactive and gastronomic experience for groups interested in culinary adventures. Participants learn cooking techniques, explore new recipes, and create delicious dishes together under the guidance of professional chefs. Cooking classes foster teamwork, communication, and the joy of shared meals, making them an ideal group activity for food enthusiasts.
8) Terrarium Workshop
Terrarium workshops offer a hands-on experience in creating miniature garden ecosystems. Participants learn the art of arranging plants, soil, and decorative elements within glass containers to create stunning and low-maintenance terrariums. This activity combines creativity with nature, allowing groups to bond over the shared experience of building and nurturing their own miniature green landscapes.
9) Leather Workshop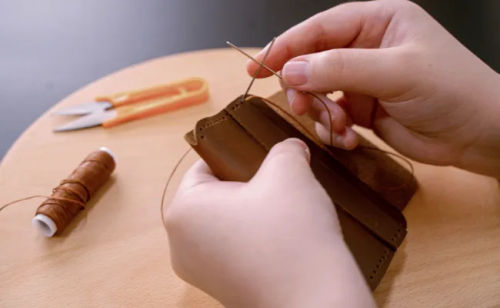 Leather workshops provide groups with the opportunity to learn the art of working with leather. Participants can create personalized leather goods such as wallets, keychains, or bracelets by cutting, stitching, and embellishing leather materials. This hands-on activity allows groups to unleash their creativity and walk away with unique and stylish leather accessories.
10) Candle Making Workshop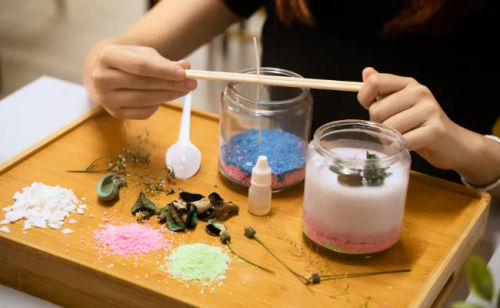 Candle making workshops offer groups a chance to explore the art of creating their own custom-made candles. Participants learn about different candle-making techniques, scents, and decorative elements to design and craft their unique candles. This sensory and therapeutic activity allows groups to engage their senses, express their creativity, and take home beautifully scented candles as a memento of their experience.
Adventure Activities
11) Bullet Strike (Nerf Gun)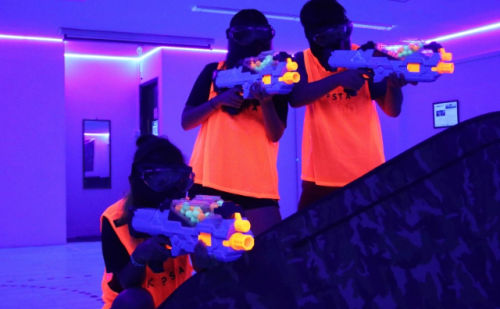 Bullet Strike is an action-packed group activity that combines elements of strategy, teamwork, and friendly competition. Participants are equipped with Nerf guns and foam darts, engaging in thrilling battles and tactical missions. Whether you're dodging enemy fire, strategizing with your team, or engaging in adrenaline-pumping skirmishes, Bullet Strike provides an exciting and safe environment for groups to experience the thrill of combat.
12) Poolball™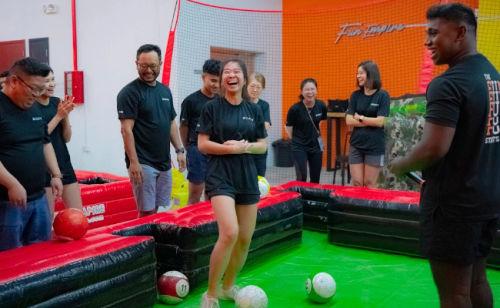 Poolball™ takes the traditional game of pool to a larger-than-life level. Participants play on a giant pool table using their feet as cues, kicking oversized soccer balls into the pockets. This engaging and hilarious group activity combines soccer skills with the strategy and precision of pool, resulting in an entertaining and physically active experience that will have everyone laughing and cheering.
13) Giant Whack A Mole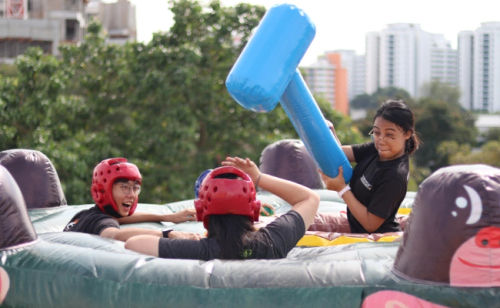 Inspired by the classic arcade game, Giant Whack A Mole transforms participants into whacking machines. In this life-sized version, groups take turns donning soft foam mallets and trying to whack their opponents' heads as they pop out of different holes. It's a fast-paced and amusing activity that tests reflexes, coordination, and agility while guaranteeing loads of laughter and good-natured competition.
14) Giant Board Games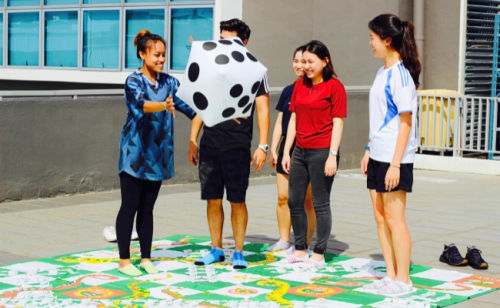 Giant board games bring beloved tabletop classics like Jenga, Chess, and Snakes & Ladders to a larger scale, making them perfect for group settings. Participants get to interact with massive game pieces, strategize, and compete against each other in a super-sized version of their favorite games. Giant board games offer a fun and engaging way for groups to bond, exercise their critical thinking skills, and enjoy some friendly competition.
15) Ninja Tag
Ninja Tag is an exhilarating group activity that combines elements of tag and obstacle courses. Participants navigate through a series of challenging obstacles, trying to avoid being tagged by their opponents. With agility, speed, and stealth, participants experience the thrill of ninja-like movements while testing their physical abilities and teamwork in a dynamic and action-packed environment.
16) Neon Archery Tag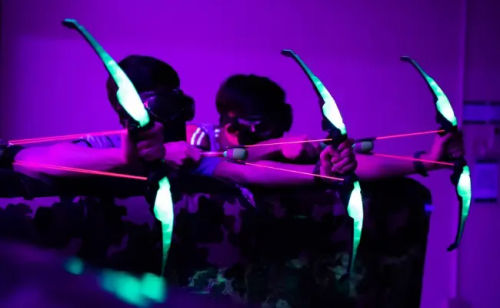 Neon Archery Tag adds a futuristic and electrifying twist to the traditional game of archery. Participants use specially designed bows and foam-tipped arrows to engage in thrilling archery battles in a darkened arena illuminated by neon lights. The combination of archery skills, strategy, and neon aesthetics creates a visually stunning and adrenaline-fueled group experience.
17) Neon Laser Tag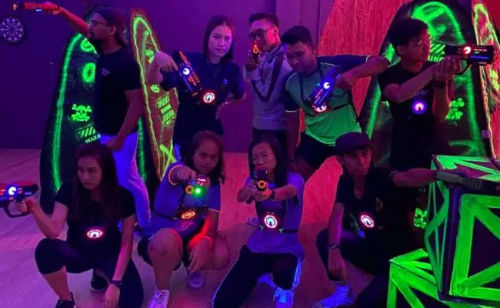 Neon Laser Tag takes the classic game of laser tag to the next level with a neon-infused atmosphere. Participants equip themselves with laser tag vests and guns, engaging in fast-paced battles in a black-lit arena filled with glowing obstacles and targets. This futuristic and immersive group activity offers an exciting blend of strategy, teamwork, and high-tech fun.
18) Saber Tag®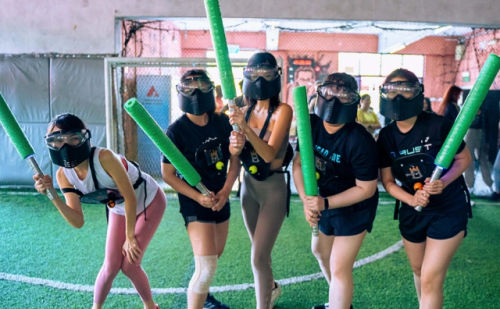 Saber Tag® brings the thrill of epic lightsaber duels to life. Participants are provided with foam-padded lightsabers and protective gear as they engage in exciting one-on-one or team battles. With the exhilaration of saber clashes and acrobatic moves, Saber Tag® combines physical activity, strategy, and the magic of the Star Wars universe for an unforgettable group experience.
19) Laser Tag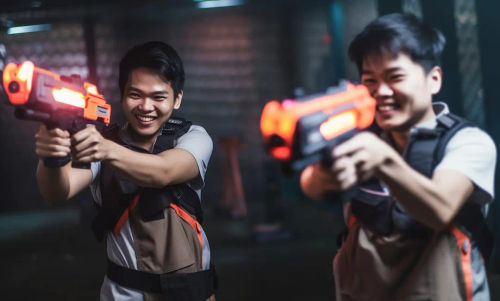 Laser tag is a classic group activity that never fails to deliver excitement and fun. Participants enter a darkened arena armed with laser tag guns and aim to tag opponents while avoiding being tagged themselves. Laser tag tests agility, coordination, and strategic thinking, offering an adrenaline-pumping and competitive experience for groups of all ages.
20) SaberFit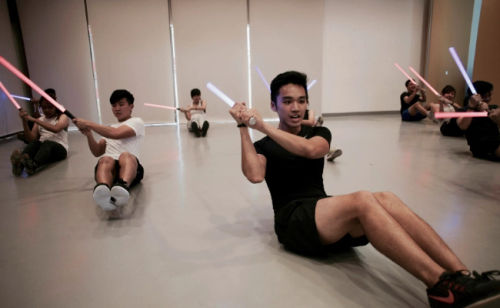 SaberFit combines fitness and lightsaber training into an engaging and energetic group workout. Participants follow choreographed routines, incorporating lightsaber movements and cardio exercises. This unique fitness activity allows groups to unleash their inner Jedi, get active, and have a blast while burning calories and improving their overall fitness.
21) Combat Archery Tag
Combat Archery Tag blends archery and dodgeball into an exciting and intense group activity. Participants use specially designed bows and foam-tipped arrows to shoot at opponents while dodging incoming arrows. It requires accuracy, agility, and quick reflexes, making it a thrilling and physically engaging experience that promotes teamwork and friendly competition.
22) Bubble Soccer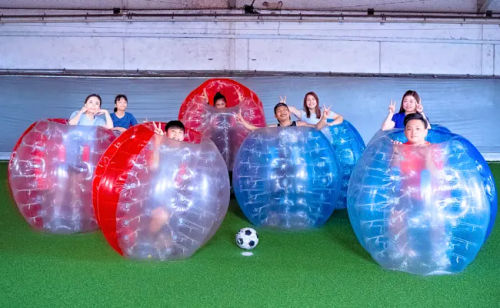 Bubble soccer is a hilarious and unconventional twist on the traditional game of soccer. Participants wear inflated bubble suits that cover their upper body, allowing them to bump, bounce, and roll around as they try to score goals. It's a lighthearted and laughter-filled group activity that guarantees lots of fun and memorable moments.
23) Bullet Ball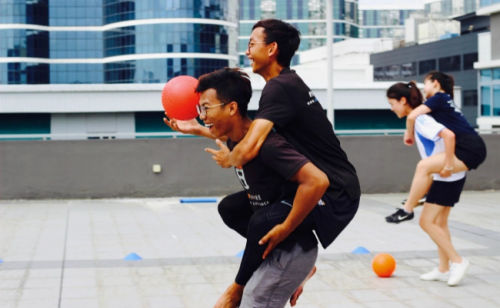 Bullet Ball is a dynamic and fast-paced group activity that combines elements of soccer, handball, and basketball. Participants compete in teams, trying to score goals by hitting a large ball into the opponent's net using only their hands. Bullet Ball tests coordination, teamwork, and agility, offering a thrilling and action-packed experience for groups seeking a unique and energetic game.
Quest Activities
24) Escape Room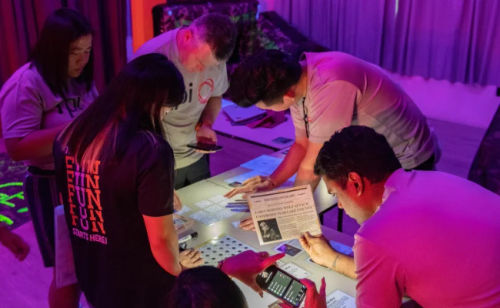 Escape rooms have become a popular group activity that challenges participants to solve puzzles, uncover hidden clues, and work together to escape a themed room within a set time limit. Participants are immersed in an immersive and thrilling scenario, such as solving a mystery, defusing a bomb, or escaping from a haunted house.
25) Amazing Race
Inspired by the popular reality TV show, the Amazing Race is an exhilarating and adventurous group activity that tests participants' mental and physical abilities. Teams compete against each other in a race to complete a series of tasks, challenges, and checkpoints scattered throughout a designated area or city. These challenges can include solving riddles, navigating through unknown areas, performing physical feats, or engaging in cultural experiences.
Leisure
26) Neon Bowling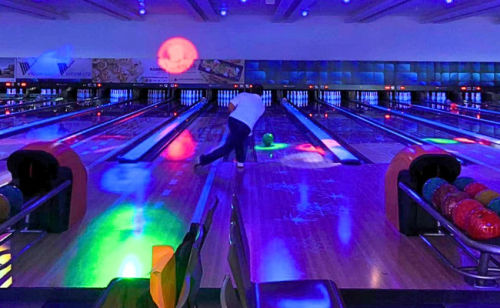 Neon Bowling takes the classic game of bowling to a whole new level by adding vibrant neon lights, funky music, and a party atmosphere. Participants step into a bowling alley adorned with neon decorations and glowing lanes. As they bowl, black lights illuminate the pins and fluorescent bowling balls, creating a mesmerizing and visually striking experience.
27) Yacht Rental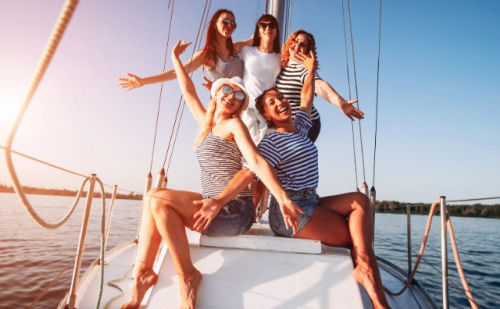 Yacht rental offers groups the opportunity to embark on a luxurious and unforgettable experience on the water. Participants can rent a private yacht and enjoy a day or evening cruise along the scenic coast of Singapore. Whether it's for a celebration, corporate event, or simply a leisurely outing, yacht rentals provide an exclusive and intimate setting for groups to relax, socialize, and take in breathtaking views.
Virtual Workshops
28) Virtual Art Jamming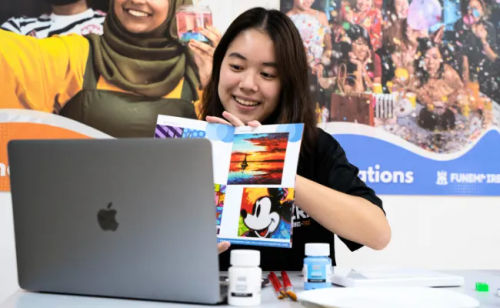 Virtual Art Jamming brings the creativity and fun of traditional art jamming into the digital realm. Participants join an online platform where they can access a variety of digital art tools and collaborate with others in real-time. Through video conferencing, participants can interact with each other, receive guidance from instructors, and share their artistic creations.
29) Virtual Leather Making Workshop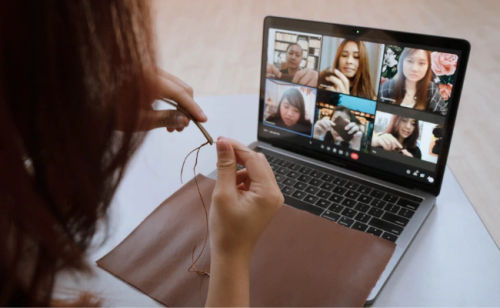 Virtual Leather Making Workshops provide participants with the opportunity to learn the art of working with leather from the convenience of their own homes. Through online platforms, participants can follow step-by-step instructions from experienced instructors, who guide them in crafting leather goods such as wallets, keychains, or bracelets.
30) Virtual Candle Making Workshop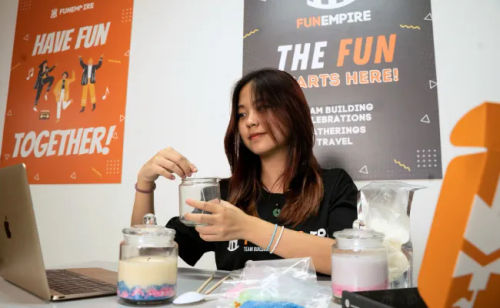 Virtual Candle Making Workshops offer an immersive and aromatic experience for groups in an online setting. Participants receive a candle-making kit that includes materials like wax, fragrances, and wicks, delivered to their doorsteps. They can then join the virtual workshop where an instructor guides them through the candle-making process via video conferencing.
31) Virtual Terrarium Workshop
Virtual Terrarium Workshops offer groups the opportunity to create their own miniature garden ecosystems in a virtual setting. Participants receive a terrarium kit that includes plants, soil, and decorative elements, delivered to their homes. Guided by an instructor through video conferencing, participants learn the techniques of terrarium building, including layering, planting, and maintenance.
32) Virtual Clay Making Workshop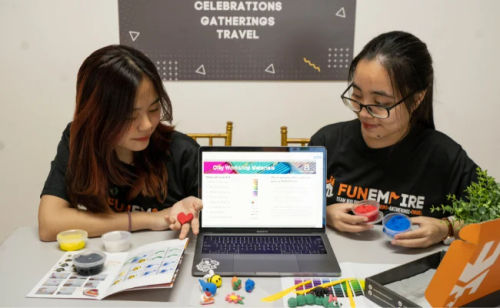 Virtual Clay Making Workshops bring the tactile and therapeutic experience of working with clay into the digital realm. Participants receive a clay kit that includes modeling clay and tools, delivered to their homes. Through video conferencing, an instructor guides participants step by step in creating clay sculptures or pottery pieces. Participants can learn various clay techniques, experiment with shapes and textures, and engage in a shared artistic experience with others in the virtual workshop.
Virtual Games
33) Virtual Escape Room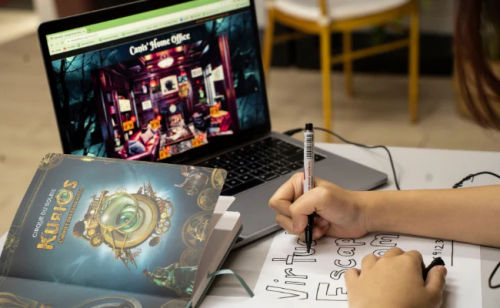 Virtual Escape Rooms provide an immersive and challenging experience that can be enjoyed remotely. Participants join a virtual platform where they navigate through a series of digital puzzles, riddles, and challenges in order to solve the overarching mystery and escape within a time limit. Through video conferencing and collaboration tools, participants can communicate with their team members and work together to unravel the clues.
34) Virtual Food Quest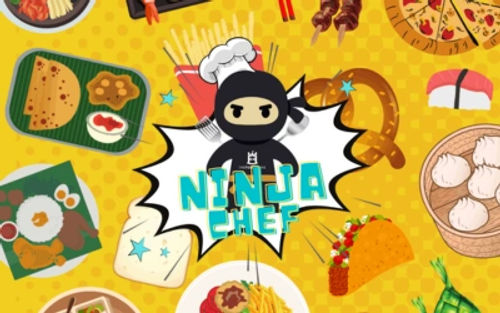 Virtual Food Quest is a deliciously interactive group activity that takes participants on a virtual culinary adventure. Participants embark on a journey through various online platforms, engaging in food-themed challenges, trivia, and tastings. They explore different cuisines, learn about culinary history, and even participate in virtual cooking demonstrations or tastings guided by professional chefs or food experts.
35) Virtual Time Travel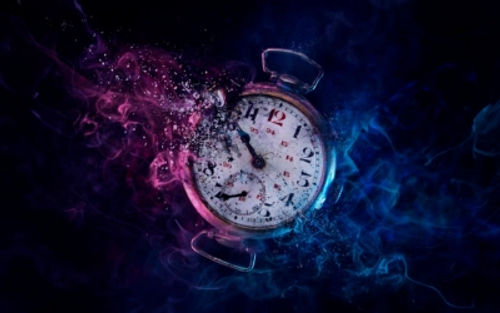 Virtual Time Travel offers groups the opportunity to embark on a digital journey through different historical eras. Participants engage in immersive and interactive experiences, exploring virtual environments that recreate iconic moments in history. They can interact with virtual characters, solve historical puzzles, and learn fascinating facts about the pas
36) Virtual Squid Escape Game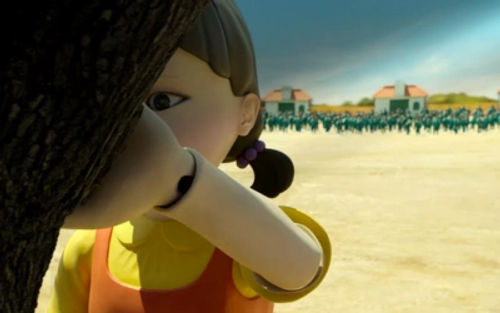 Virtual Squid Escape Game is an exciting and fast-paced online adventure where participants must help a clever squid navigate a series of challenging obstacles and puzzles to escape. Through interactive digital platforms, participants engage in problem-solving, critical thinking, and decision-making, guiding the squid through a captivating and visually stunning virtual world.
37) Virtual Party Mania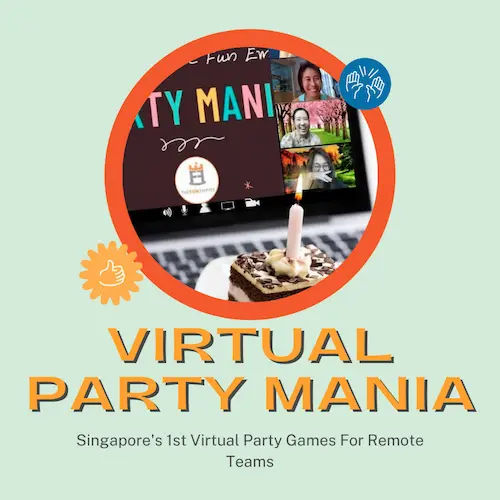 Virtual Party Mania is a lively and energetic group activity that brings the spirit of a party into the digital space. Participants join a virtual platform that offers a variety of interactive games, quizzes, and challenges designed to get everyone involved and having fun. From virtual dance-offs to hilarious trivia games, Virtual Party Mania creates a vibrant and festive atmosphere where groups can let loose, laugh, and enjoy the camaraderie of a lively party, all from the comfort of their own homes.
38) Virtual Time's Ticking
Virtual Time's Ticking is a thrilling online adventure that puts participants in the shoes of time travelers. Teams must solve a series of time-based puzzles and challenges to prevent a catastrophic event from occurring. Through interactive virtual platforms and real-time communication, participants collaborate, strategize, and use their problem-solving skills to race against the clock.
39) Virtual Ben's Big Heist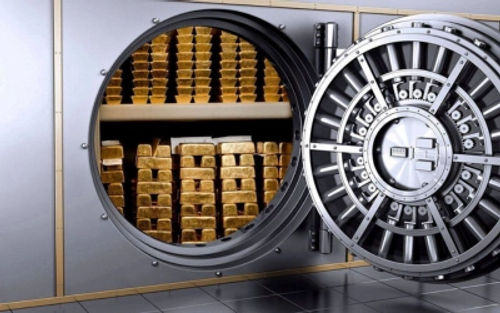 Virtual Ben's Big Heist immerses participants in an exciting online heist adventure. Participants join a virtual platform where they become part of a team planning and executing a thrilling virtual heist. Through puzzles, code-breaking, and strategic decision-making, participants work together to complete various missions and steal valuable treasures.
40) Virtual Amazing Race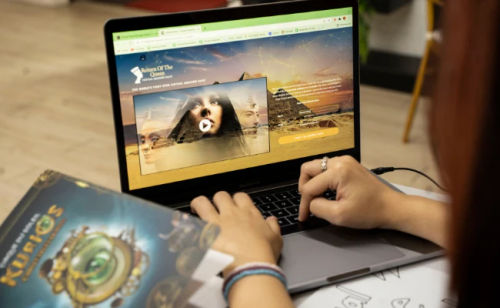 Virtual Amazing Race transports participants into a digital race around the world, filled with challenges, clues, and virtual checkpoints. Teams navigate through a variety of online platforms, solving puzzles, answering trivia questions, and completing physical or mental challenges. Through real-time video conferencing, participants communicate with their teammates and race against other groups to complete the race first.
41) Virtual Travel Experience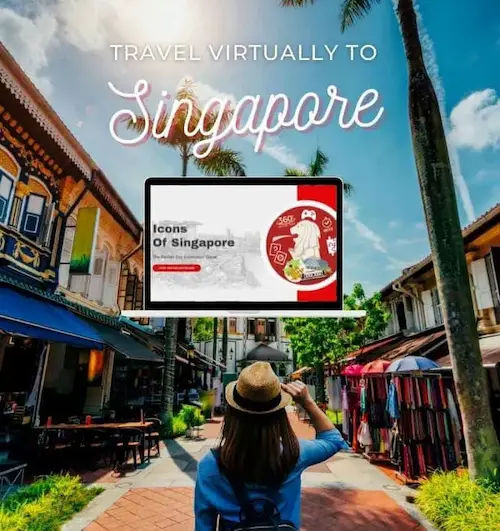 Virtual Travel Experience allows groups to explore different destinations and cultures through immersive virtual platforms. Participants can virtually visit iconic landmarks, engage in virtual tours guided by local experts, and even experience virtual reality travel experiences. With interactive elements and engaging content, Virtual Travel Experience offers a unique opportunity for groups to expand their knowledge, satisfy their wanderlust, and appreciate the beauty of the world from the comfort of their own homes.
42) Virtual Jack's Hangover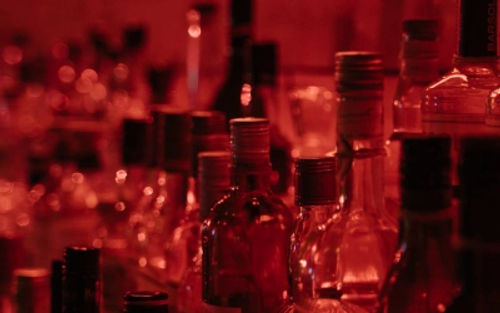 Virtual Jack's Hangover is a thrilling and mysterious online adventure that challenges participants to solve a complex and engaging storyline. Through interactive digital platforms, participants uncover clues, unravel mysteries, and piece together the puzzle to solve a virtual crime or mystery. Virtual Jack's Hangover offers an immersive and intellectually stimulating group activity that encourages teamwork, critical thinking, and deduction skills as participants work together to uncover the truth behind the virtual enigma.
43) Virtual Nightfall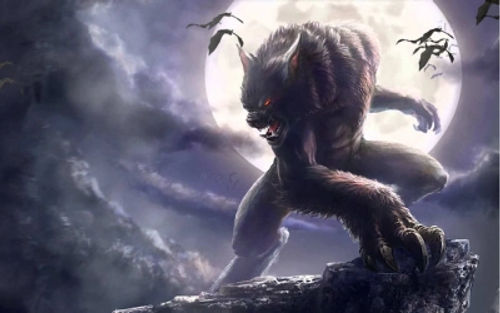 Virtual Nightfall offers a spine-chilling and suspenseful online adventure that transports participants into a virtual haunted world. Through interactive digital platforms, participants navigate through eerie settings, encounter supernatural entities, and unravel haunting mysteries. Virtual Nightfall provides an immersive and thrilling group activity that combines elements of horror, problem-solving, and teamwork as participants work together to uncover the secrets of the virtual night.
44) Mayday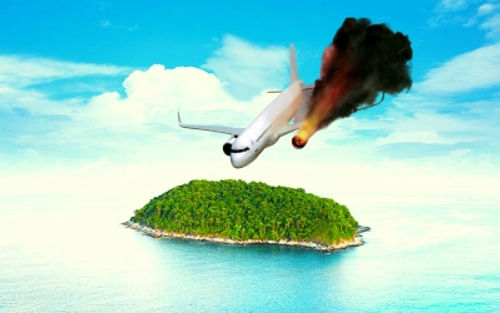 Mayday is an exciting and intense virtual survival challenge where participants find themselves in a simulated crisis situation. Through online platforms, participants must navigate a series of life-or-death scenarios, make critical decisions, and solve challenges to survive and escape. Mayday offers a high-stakes and immersive group experience that tests teamwork, problem-solving, and decision-making skills in a thrilling and realistic virtual environment.
45) Super Planet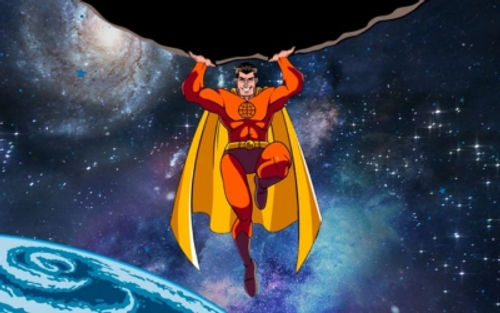 Super Planet takes participants on an out-of-this-world virtual adventure to explore distant planets and galaxies. Through interactive digital platforms, participants engage in educational and entertaining activities, such as virtual planet exploration, interactive astronomy lessons, and space-themed challenges. Super Planet offers an engaging and educational group activity that sparks curiosity, fosters scientific understanding, and ignites the imagination as participants embark on a virtual journey through the wonders of the universe.
Group Activities Singapore
Singapore is the perfect place for group activities, with a wide variety of virtual and in-person experiences to choose from. From thrilling escapades like Virtual Squid Escape Game and Mayday to educational explorations like Super Planet and Virtual Travel Experience, there's something fun for everyone!
Whether you're looking for an adrenaline rush or want to learn more about our world, Singapore has plenty of exciting group activities that will take your experience to the next level. So grab some friends and explore all that this vibrant city has to offer – it's sure to be an unforgettable adventure!
Looking for more articles? Check out our recommendations below:
Frequently Asked Questions (FAQs)
If you have any questions about best group activities in Singapore, you can refer to the frequently asked questions (FAQs) about the best group activities in Singapore below:
Are these group activities suitable for all age groups?
Yes, the list of activities includes options suitable for participants of various age groups, from children to adults. There is something for everyone to enjoy.
Can these activities be customized for team-building purposes?
Absolutely! Many of the activities mentioned, such as escape rooms, adventure challenges, and team-building games, are designed to enhance teamwork, communication, and collaboration among participants.
Are these virtual activities accessible from anywhere?
Yes, the virtual activities mentioned, such as virtual art jamming or virtual escape rooms, can be accessed from anywhere with an internet connection, allowing participants to join in remotely.
Are the outdoor activities weather-dependent?
While some outdoor activities may be weather-dependent, Singapore's climate is generally favorable for outdoor pursuits. However, it is advisable to check weather conditions before planning any outdoor activities.
Do these activities require any prior experience or skills?
Most of the activities mentioned are designed to be beginner-friendly and do not require prior experience or skills. They are meant to be enjoyable for participants of all skill levels.
How long do these activities typically last?
The duration of each activity can vary. Outdoor adventures and workshops may range from a few hours to half a day, while virtual activities or game-based experiences can have flexible timeframes based on participant preferences.
Are these activities suitable for large groups?
Yes, many of the activities can be tailored for large groups. However, it is recommended to check with the respective organizers or providers for specific group size requirements or arrangements.
Can these activities be organized for special occasions like birthdays or corporate events?
Absolutely! These activities are perfect for special occasions and can be customized to suit birthdays, team-building events, or other celebrations. Some providers may offer specialized packages for such events.
How can I book or participate in these activities?
For each activity, there are specific providers or venues mentioned or linked. You can reach out to them directly through their websites or contact information to inquire about booking or participation details.
Are there any safety measures in place for these activities?
Safety is a priority for these activities. Organizers typically adhere to safety guidelines, provide necessary safety equipment, and ensure trained staff or instructors are available to supervise and guide participants during the activities.