Art Date Ideas Singapore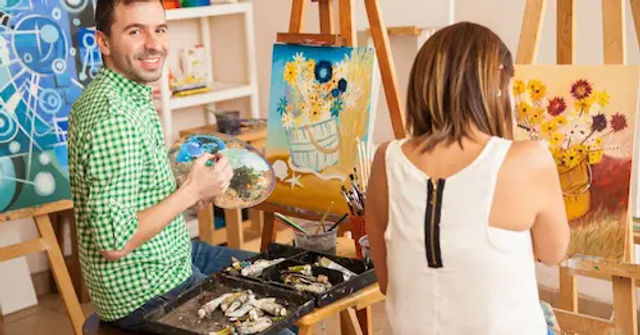 Art has a remarkable ability to inspire, connect, and deepen the bonds between individuals. When it comes to building a meaningful relationship, incorporating art into your dates can create memorable and enriching experiences. In Singapore, a city known for its vibrant art scene, there is no shortage of art date ideas to explore in 2023.
Whether you and your partner are art enthusiasts or simply looking for unique and creative activities to do together, this article presents the top art date ideas in Singapore that are sure to spark your imagination and foster a deeper connection.
Reasons Why Art Jamming Is A Cool Date Activity
Innovativeness: A creative date is always a good idea! Romanticism and creativity go hand in hand, so if you're looking for something to spice up your love life, this could be the answer. When we do creative and artistic things together, such as Art Jamming, our brains release serotonin, which makes us feel happy and eager. Art Jamming is a fantastic choice if you're searching for date ideas that will give you a boost of energy! Creativity also aids in the development of a more open personality, which is beneficial in partnership settings where we feel restricted or estranged from our partners. It's an excellent date idea since it creates the ideal conditions for conversation!
Inspiration comes from all sorts of places: A fun activity that you can do on your own, with friends, or family is to create a picture collage. Making a picture collage is an excellent date idea because it allows you to unleash your creativity and discover what's possible. You may come up with extra date suggestions after Art Jamming, which makes it a fantastic first date if you're not sure where to go when you meet up. If you're searching for date ideas that will assist you in planning new date nights in the future, this is an outstanding alternative! It's natural to get tired of date nights after a while, so it's essential not to fall into a pattern when it comes to dating suggestions.
Restoration: It's a fantastic date idea when you're feeling weary because it allows you to connect with your creative side. We tend to forget how significant this aspect of ourselves is, but Art Jamming reminds us that we are creative beings. Whether you're in your twenties or forties, there's something about these photographs that reels people in. They may appeal to the emotions and nostalgia of every age group. The fact is, they provide an escape from time in a way nothing else does because each photograph seems like it was taken in the present day!Art Jamming date ideas can be work-related, but they're the ideal date nights for relaxing, rejuvenating, and spending time together!
Stress Relief: If you're feeling busy, make a date to play some Art Jamming. It's a wonderful date since it lets you to enjoy your time together without feeling obligated to be "on" all night! Playing with paint and having fun together without thinking about what others think or being on display is simple. Date nights can be tiring, especially if you're looking for date ideas that are more social.
Creates New Memories: Our top 10 date ideas for photo artists are ideal since they allow you to make new memories together. You'll be able to share a wonderful experience and have it remembered forever in your relationship history! It's a fantastic date idea for couples who want to feel connected while also requiring dates to do their own things! Date nights can become overly routine at times, and Art Jamming date ideas are the ideal date night that gives you a break from one another while still maintaining your bond!
Best Art Date Ideas Singapore
1. Art Jamming Singapore
Unleash your creativity and enjoy a hands-on art jamming session. These sessions allow you and your partner to paint on canvases, experiment with different mediums, and let your imaginations run wild. The relaxed and playful environment fosters free expression and encourages you to create meaningful art together.
2. Art Gallery Hopping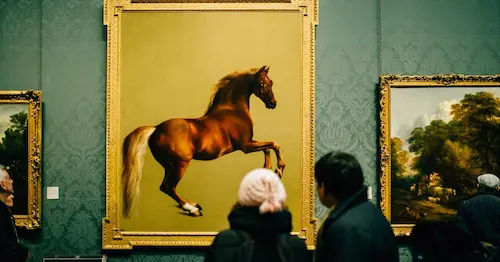 Embark on a journey through Singapore's diverse art galleries. From contemporary art spaces to intimate art exhibitions showcasing local talents, the city offers a rich tapestry of artistic expressions. Immerse yourselves in thought-provoking exhibitions, marvel at captivating artworks, and engage in stimulating conversations about the pieces that resonate with you.
3. Painting Classes for Couples
Unleash your inner artists and indulge in a painting class designed specifically for couples. Join a reputable painting studio that offers guided sessions, allowing you and your partner to explore your creativity while learning new techniques. Create masterpieces side by side and cherish the shared experience of self-expression.
4. Outdoor Art Exhibitions and Installations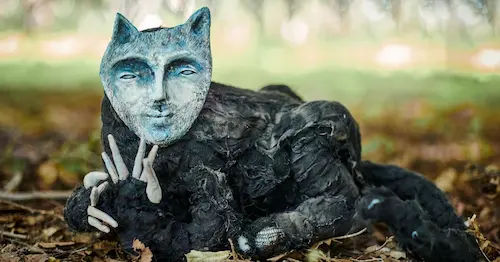 Experience art in the open air by visiting the captivating outdoor exhibitions and installations scattered across Singapore. Take a leisurely stroll through parks and public spaces adorned with sculptures, interactive art installations, and thought-provoking displays. Immerse yourselves in the beauty of these creations, which blend seamlessly with the urban landscape.
5. Museum Date Night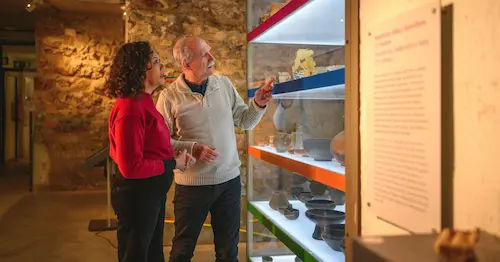 Plan a special museum date night and delve into the world of art, history, and culture together. Many museums in Singapore offer evening events or host temporary exhibits, providing an opportunity for a unique and intimate experience. Explore galleries hand in hand, discover captivating artifacts, and engage in conversations about the stories behind them.
6. Art Festivals and Events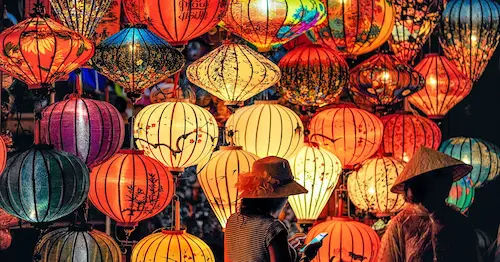 Mark your calendars for the upcoming art festivals and events happening in Singapore in 2023. These festivals showcase a wide range of art forms, including visual arts, performances, and interactive installations. Immerse yourselves in the vibrant atmosphere, witness groundbreaking works, and be part of the pulsating energy of Singapore's art scene.
7. Pottery or Sculpture Workshops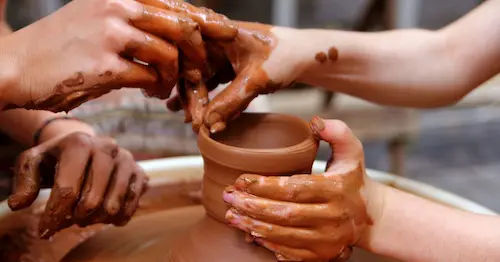 Engage in a tactile and immersive experience by attending pottery or sculpture workshops as a couple. Discover the therapeutic qualities of working with clay or sculpting materials, and let your hands shape beautiful creations. Professional instructors will guide you through the process, allowing you to explore this ancient art form together.
8. Street Art Tours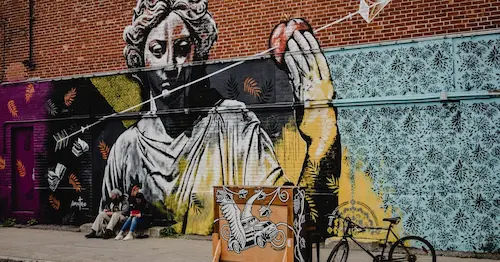 Embark on a colorful journey through Singapore's street art scene. Join guided street art tours or create your own self-guided route to discover hidden murals, vibrant graffiti, and captivating street art pieces. Capture unique moments together and delve into the stories that these urban artworks tell.
9. Photography Walks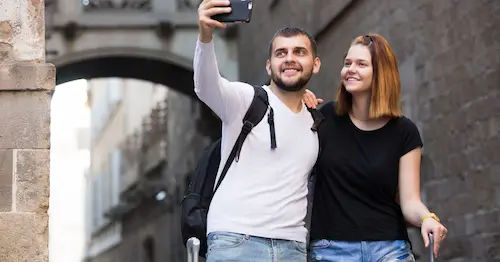 Combine art appreciation with photography skills by embarking on photography walks in picturesque locations across Singapore. Explore scenic spots, architectural wonders, and natural landscapes, capturing the beauty of your surroundings through your lenses. Immerse yourselves in the art of photography while creating lasting memories.
10. Art and Wine Tasting Events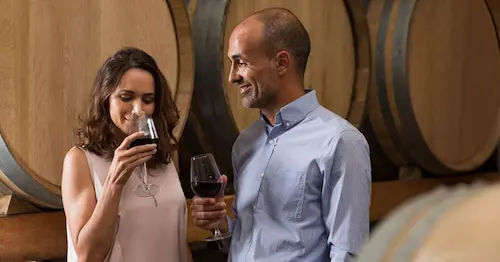 Indulge in a sensory experience by attending art and wine tasting events. These unique occasions combine the pleasure of appreciating art with the flavors of exquisite wines. Immerse yourselves in curated exhibitions, savor fine wines, and let the fusion of art and culinary delights stimulate your senses.
Art Date Ideas Singapore
By incorporating art into your dating activities, you and your partner can embark on a journey of creativity, self-expression, and shared experiences. The top 10 art date ideas in Singapore for 2023 offer a wide range of engaging and memorable experiences, allowing you to explore the vibrant art scene and deepen your connection. So, unleash your inner artists, embrace the beauty of art, and let it inspire your relationship as you create lasting memories together.
Looking for more articles? Check out our recommendations below:
Frequently Asked Questions (FAQ)
If you have any questions about art date ideas in Singapore, you can refer to the frequently asked questions (FAQ) about the best Art Date Ideas In Singapore below:
Are these art date ideas suitable for all skill levels?
Absolutely! These art date ideas cater to a range of skill levels, from beginners to art enthusiasts. They provide opportunities for self-expression, exploration, and enjoyment, regardless of your artistic background.
How do I find upcoming art festivals and events in Singapore?
Stay updated by checking official websites of art organizations, museums, and cultural centers in Singapore. They often publish event calendars, allowing you to plan your art dates around exciting festivals and exhibitions.
Can I participate in pottery or sculpture workshops without any prior experience?
Yes, most workshops welcome participants of all skill levels, including beginners. Professional instructors will guide you through the process, ensuring you have a fulfilling and enjoyable experience.
Are photography walks suitable for beginners?
Absolutely! Photography walks are an excellent opportunity for beginners to practice their skills while exploring Singapore's beautiful landscapes. You can capture unique moments and learn more about photography techniques along the way.
Can I customize the art jamming sessions to focus on specific themes or subjects?
Many art jamming studios offer customization options, allowing you to choose themes, subjects, or even collaborate on a specific artwork as a couple. Discuss your preferences with the studio to create a personalized experience.
Are the outdoor art exhibitions and installations accessible to the public?
Yes, most outdoor art exhibitions and installations in Singapore are accessible to the public. They are designed to be enjoyed by everyone, and you can visit them at your convenience.
Are these art date ideas suitable for couples on a budget?
Absolutely! Many of the suggested art date ideas in Singapore cater to various budgets. From free outdoor art exhibitions to affordable painting classes or photography walks, there are options available that won't break the bank while still providing enriching experiences.
Can I combine multiple art date ideas into a single outing?
Absolutely! Feel free to combine different art date ideas to create a unique and personalized experience. For example, you can start with an art gallery visit, followed by an art jamming session, and end the day with a photography walk to capture the beautiful moments created during your date.
Can I bring my own materials or equipment for certain art date ideas?
It depends on the specific activity and venue. For painting classes or pottery workshops, the necessary materials are usually provided. However, for activities like photography walks or street art tours, you'll need to bring your own camera or smartphone. Check the requirements or contact the organizers in advance to ensure you have everything you need.
Are these art date ideas suitable for couples of all ages?
Yes, these art date ideas are suitable for couples of all ages. Art has no age restrictions, and the experiences can be enjoyed by young couples, mature couples, or even couples celebrating milestone anniversaries. The key is to choose activities that align with your interests and preferences.