Art Event Singapore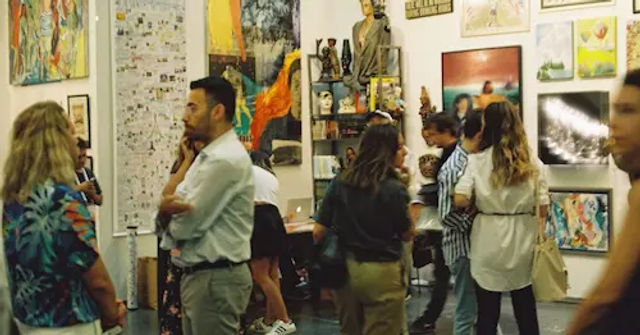 Welcome to the vibrant art scene of Singapore, where creativity knows no bounds. In this article, we will take you on a journey through the top art events happening in Singapore in 2023. As a hub of cultural diversity and artistic expression, Singapore offers a plethora of exciting opportunities for art enthusiasts to immerse themselves in a world of creativity.
From captivating exhibitions to immersive installations, these art events are set to leave an indelible mark on the local art scene and beyond. So, let's dive into the best art events you won't want to miss!
Importance of Art Events in Singapore:
Art events play a pivotal role in fostering artistic expression and promoting art in Singapore. They serve as platforms for artists, both local and international, to showcase their talent and share their unique perspectives. These events bring together art enthusiasts, collectors, curators, and the general public, creating a vibrant community that appreciates and supports the arts.
By embracing art events, Singapore nurtures creativity and cultivates an environment where artists can thrive, pushing boundaries and challenging conventions. Additionally, art events contribute to the growth and development of the art scene, enhancing the city's reputation as a global cultural hub.
Best Art Event Singapore
1. Gajah Gallery
The Gajah Gallery in Singapore, which has been collecting and displaying Asian art since 1996, is a showcase of the area's numerous artistic talents. The collection of artwork and exhibitions put on by various artists at Gajah Gallery in Singapore illustrates their experience and understanding of Asia.
2. Future Perfect Gallery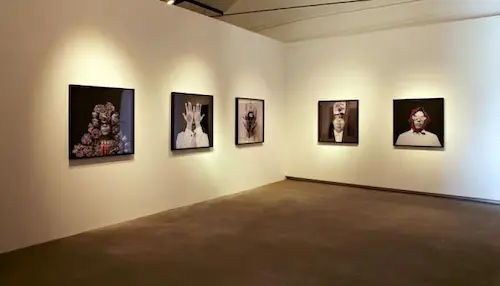 The Future Perfect Art Gallery in Singapore is a one-of-a-kind art gallery that showcases the work of artists from all around the globe. With its wide range of artwork, photographs, and sculptures on display, this exhibit allows everyone to appreciate art! If you haven't already, check out their website for upcoming shows and events at Future Perfect Gallery in Singapore.
3. Yavuz Gallery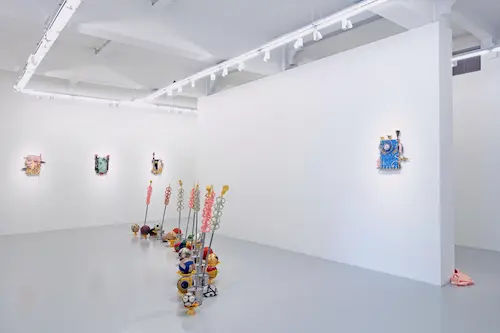 The Yavuz Gallery, a personal collection of Turkish carpets that adorn the walls and flooring of this tiny art gallery in Singapore, seeks to promote diversity and international contact. Some of the up-and-coming artists' works are on display at this art gallery in Singapore, as well as masterpieces by long-standing practitioners.
4. The Substation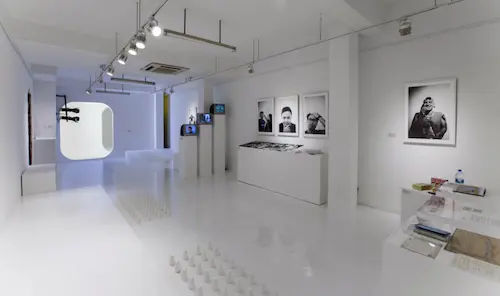 Have you ever heard of art walks or art exhibitions? If not, be sure to go to a gallery in Singapore that will offer you a thorough introduction to these artsy things! The Substation is one such gallery. This art gallery has been operating in Singapore since 1989, and it is regarded as one of the finest.
5. National Gallery Singapore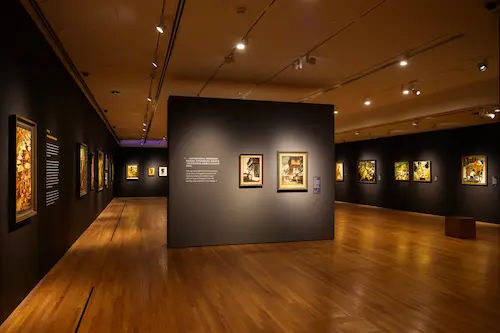 The National Museum of Singapore is Singapore's national art museum, with the world's largest collection of colonial and post-colonial Asian and Southeast Asian works. The National Museum is housed in the city hall and former Supreme Court Buildings, both of which are well-known structures in Singapore. The National Gallery has six galleries on three levels, two of which are permanent.
6. Flipside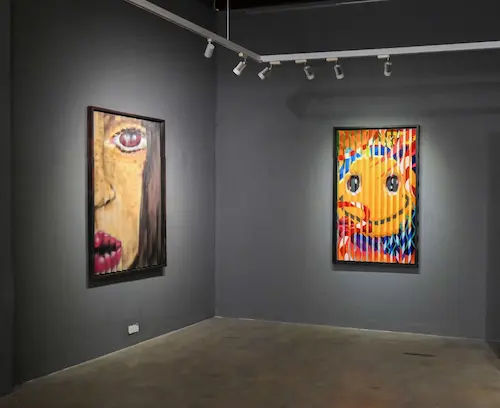 The exhibition features artists from Taiwan, Indonesia, and local artists such as Sam Lo (SKL0), SONG, Speak Cryptic, ANTZ, and Bony. They have created paintings with two sides, which can be viewed from different perspectives. When you enter the gallery, one side of the canvas will be visible, and as you move around, the other side will be revealed. By exploring the artwork, you can gain a better understanding of the artists' perspectives and their work.
7. In Search of Nocturnal Worlds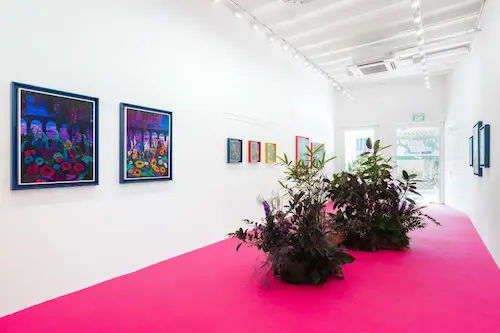 Dr. William Lim, a Hong Kong architect and artist, is exhibiting his first show called "In Search of Nocturnal Worlds". The show consists of 15 paintings that depict his cherished memory of visiting the Night Safari in Singapore with family more than 20 years ago. The artworks capture the beauty, mystery, and wonder of the Night Safari. Despite being an architect by profession, Dr. Lim reveals his creative skills as a painter with this exhibition.
The paintings show appreciation for nature and encourage people to protect it. Using memories of the Night Safari, Lim combines wild animal imagery and jewelry design elements to create imaginative paintings of nature and architecture. These remind us of the delicate balance between human-made structures and the natural environment.
8. Phoenix & Peacock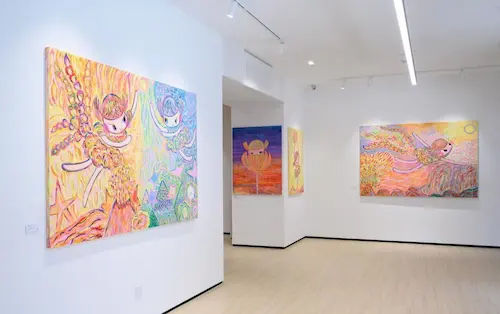 Bibi Lei is a Portuguese Chinese artist based in Tokyo who loves colours. She is also a mother to a 5-year-old daughter. Her artworks are full of vibrancy and delightful childlike wonder, inviting viewers into a joyful world. She will be exhibiting her works at Arttrio Gallery where she will showcase a series of pieces exploring femininity through the symbolism of two mythical creatures – the phoenix and peacock. In this imaginative series, two girls journey through four distinct phases – Growth, Rebirth, Divinity, and Spiritual Awakening.
9. Gif Fest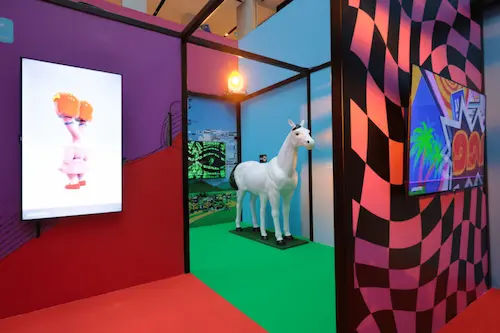 The Eyeyah festival features a collection of gifs, which are often used for entertainment and communication. It takes place twice a year and invites artists from Singapore and overseas to showcase their work and push the boundaries of the medium. This year's festival is called "Imperfect" and features over 50 emerging and professional artists.
10. Pearl Lam Galleries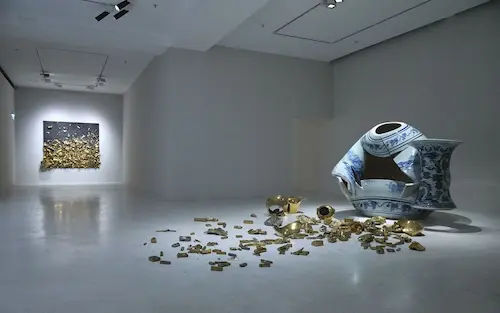 Last but not least, visit art galleries Singapore, such as the Pearl Lam Galleries! This Singaporean art gallery houses artwork by local and up-and-coming artists, as well as curated exhibitions of art. Asian and Chinese artists, as well as other incredible people from all across Asia, make up the bulk of the art on display.
The Pearl Lam Galleries are dedicated to showcasing these amazing individuals, allowing them to promote cross-cultural understanding through their website. Visit their website for information about future events or exhibitions at Pearl Lam Galleries in Singapore!
Reasons to Attend
Discover Diverse Artistic Expressions: Immerse yourself in a world of diverse artistic expressions, ranging from contemporary art to traditional masterpieces. These art events showcase a wide array of art forms, styles, and mediums, providing an opportunity to explore and appreciate different artistic perspectives.
Engage with Renowned Artists: Get a chance to engage with renowned artists who are pushing boundaries and making waves in the art world. Attend artist talks, panel discussions, or workshops where you can interact with these creative visionaries, gain insights into their work, and even have thought-provoking conversations.
Immerse in Captivating Exhibitions: Experience awe-inspiring exhibitions that captivate your senses and transport you to new artistic realms. Wander through thoughtfully curated displays, intricate installations, and immersive artworks that challenge perceptions and spark inspiration.
Support Emerging Talent: Discover emerging artists and support their journey as they make their mark on the art scene. These events often provide a platform for budding talents to showcase their work, offering you the opportunity to be among the first to witness their artistic potential.
Expand Artistic Horizons: Expand your artistic horizons by exploring different genres, styles, and cultural influences. These events expose you to a vast range of artistic expressions, allowing you to broaden your understanding of art and develop a deeper appreciation for various art forms.
Enriching Educational Experiences: Art events often offer educational programs, workshops, and guided tours that provide valuable insights into the art world. Engage in hands-on activities, attend educational sessions, or join curated tours to deepen your understanding of art techniques, historical context, and artistic movements.
Networking Opportunities: Art events attract a diverse community of art enthusiasts, collectors, curators, and industry professionals. Take advantage of networking opportunities to connect with like-minded individuals, foster collaborations, and build relationships within the art community.
Unforgettable Memories: Create lasting memories by immersing yourself in the unique experiences offered by these art events. Whether it's witnessing a breathtaking performance, encountering interactive installations, or being moved by a powerful visual artwork, these events have the power to leave a lasting impact on your artistic journey.
Cultural Exploration: Art events often provide a glimpse into the cultural fabric of a place. Discover the cultural heritage and local traditions infused within the artworks, gaining insights into the rich tapestry of the host city's cultural identity.
Support the Local Art Scene: By attending these art events, you contribute to the growth and vibrancy of the local art scene. Your presence and support help sustain the artistic community, encouraging artists to continue their creative endeavors and ensuring the longevity of cultural events in the future.
Tips for Making the Most of Art Events
Plan ahead: Research the event schedule and plan which exhibits or activities you want to prioritize.
Explore diverse exhibits: Don't limit yourself to familiar art styles or genres. Embrace the opportunity to experience new forms of artistic expression.
Engage with artists: Attend artist talks, workshops, or meet-the-artist sessions to gain insights into their creative process and inspirations.
Take your time: Art events can be immersive and overwhelming. Take breaks, absorb the art at your own pace, and allow yourself to fully appreciate each piece.
Connect with the community: Engage in discussions with fellow art enthusiasts, curators, or gallery owners to expand your network and exchange perspectives.
Art Event Singapore
The art events in Singapore for 2023 are poised to captivate art lovers and enthusiasts with their diverse range of exhibitions, installations, and performances. By embracing these events, you not only support the local art scene but also embark on a journey of artistic discovery and cultural appreciation. So mark your calendars, immerse yourself in creativity, and witness the magic unfold at the top art events in Singapore.
Looking for more articles? Check out our recommendations below:
Frequently Asked Questions (FAQ)
If you have any questions about art events in Singapore, you can refer to the frequently asked questions (FAQ) about the best Art Events In Singapore below:
Are tickets required for the art events in Singapore?
Yes, most art events require tickets for entry. However, some events may offer free admission or have specific pricing for certain days or time slots. It's advisable to check the event's official website for ticketing information.
Are these art events suitable for children and families?
Many art events in Singapore are family-friendly and offer engaging activities for children. However, it's recommended to check the event details or contact the organizers to confirm age suitability and any specific restrictions.
How can I get more information about the featured artists and exhibitions?
The event organizers typically provide detailed information about the participating artists, exhibitions, and installations on their websites. You can also find additional details in event brochures or catalogs available at the venues.
Are the art events accessible for individuals with disabilities?
Event organizers strive to make their events as inclusive as possible. Many venues provide accessibility options such as ramps, elevators, and designated parking spaces. It's advisable to contact the event organizers directly to inquire about specific accessibility arrangements.
Are there any discounts or promotions available for art event tickets?
Some art events may offer discounts or promotions for early bird tickets, group bookings, or certain membership programs. Check the event's official website or social media channels for any available discounts or special offers.
Can I take photographs during the art events?
Photography policies may vary for each event and exhibition. While some events allow photography for personal use, others may have restrictions to protect the intellectual property rights of the artists. Make sure to respect any guidelines provided by the event organizers and seek permission before taking photographs.
Are there food and beverage options available at the art events?
Many art events feature on-site cafes, food stalls, or designated dining areas where you can enjoy refreshments and meals. However, the availability of food and beverage options may vary depending on the event and its location. It's advisable to check the event details or inquire with the organizers regarding dining options.
Can I purchase artworks or merchandise at the art events?
Yes, art events often provide opportunities to purchase artworks, limited editions, prints, or other art-related merchandise. Some events may have dedicated art market sections or partner with galleries or artists to offer artworks for sale. Remember to inquire about payment options and any additional fees or commissions that may apply.
Are there any age restrictions for attending art events in Singapore?
While many art events are open to all ages, some exhibitions or activities may have age restrictions due to content or safety considerations. It's advisable to check the event details or contact the organizers to confirm if there are any age restrictions in place for specific exhibits or programs.
Can I volunteer or participate in art events as an artist or performer?
Some art events offer opportunities for artists, performers, or volunteers to participate or contribute to the event. You can check the event's official website or reach out to the organizers directly to inquire about any available volunteer positions or artistic participation opportunities.