Art Jamming Inspiration Singapore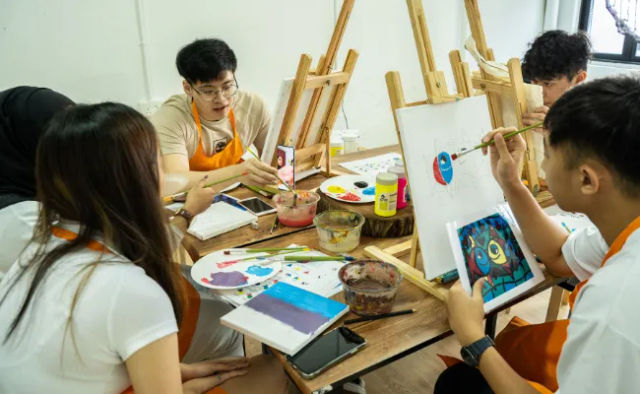 Art jamming has become a popular activity in Singapore, allowing individuals to unleash their creativity in a fun and collaborative environment. However, finding inspiration for your art jamming sessions can sometimes be a challenge. In this article, we will provide you with art jamming tips to find art jamming inspiration in Singapore. By exploring various avenues and engaging with the local art scene, you can enhance your artistic journey and make your art jamming experiences more enjoyable.
What Is Art Jamming?
Art Jamming is an artistic activity where individuals come together in a studio space to create their own artwork. Participants can work independently or collaborate and exchange ideas with each other. It is an engaging experience for many as it allows people to express themselves in a creative way while connecting with others.
Art jamming sessions are typically led by experienced facilitators who provide guidance and advice for participating artists. It is an enjoyable activity for those of all skill levels, from novices to experienced painters.
Top 10 Tips For Art Jamming Inspiration Singapore
Tip 1: Explore Local Art Galleries and Museums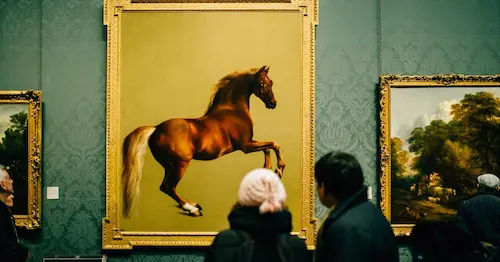 Singapore boasts a rich and diverse art scene, with numerous art galleries and museums that can serve as a wellspring of inspiration. Take the time to visit these cultural institutions, such as the National Gallery Singapore, the Singapore Art Museum, and the Gillman Barracks. Explore their exhibitions, admire the works of renowned artists, and immerse yourself in different art styles. Keep an eye out for upcoming exhibitions, as they often showcase contemporary artworks that can spark your creativity.
Tip 2: Attend Art Workshops and Classes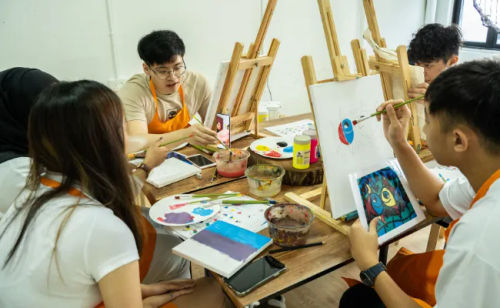 Whether you're a beginner or an experienced artist, attending art workshops and classes can be a fantastic way to gain inspiration and improve your skills. Singapore is home to many reputable art institutions and studios that offer a wide range of programs. Consider enrolling in painting, drawing, or mixed-media workshops where you can learn new techniques, receive guidance from experienced instructors, and interact with fellow artists.
Tip 3: Engage with the Art Community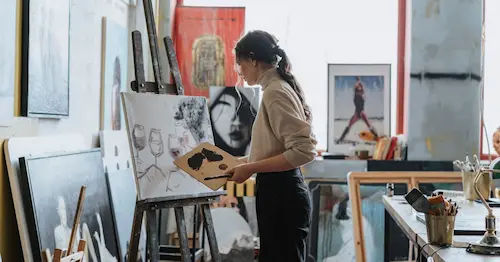 Connecting with fellow artists and art enthusiasts can provide invaluable inspiration and support. Join art communities, clubs, or online forums where you can share ideas, discuss techniques, and seek inspiration from like-minded individuals. Attend local art meetups, networking events, or even organize your own art jamming sessions with friends. Collaborative creativity can flourish when you surround yourself with a vibrant and supportive art community.
Tip 4: Explore Nature and Urban Landscapes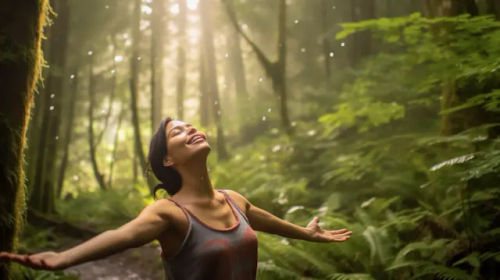 Singapore's unique blend of natural beauty and modern urban landscapes offers a treasure trove of artistic inspiration. Head to the tranquil gardens of the Singapore Botanic Gardens or the stunning Marina Bay area with its architectural marvels. Take a walk through lush parks, stroll along the Singapore River, or capture the vibrant scenes of hawker centers. The juxtaposition of nature and cityscape provides a myriad of captivating visuals that can fuel your artistic endeavors.
Tip 5: Follow Local Artists and Art Influencers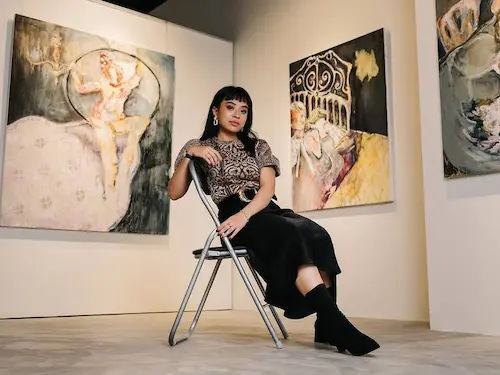 Social media platforms have made it easier than ever to connect with artists and art influencers. In Singapore, there are numerous talented artists who share their works and creative process online. Follow their social media accounts, subscribe to their newsletters, and engage with their content. By doing so, you can gain insights into their artistic journey, discover new techniques, and find inspiration in their unique styles.
Tip 6: Attend Art Events and Exhibitions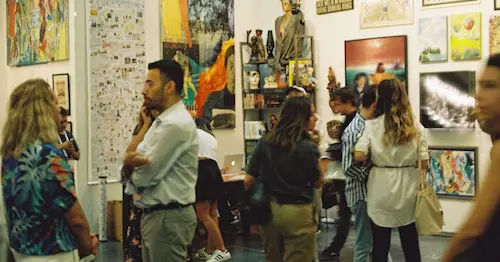 Singapore hosts a vibrant art scene with a myriad of art events, fairs, and exhibitions throughout the year. Attending these events allows you to immerse yourself in different art styles, discover emerging artists, and explore a wide range of creative expressions. Keep an eye on event listings and art calendars to stay updated on upcoming art happenings in Singapore. Some notable events include the Singapore Art Week, Affordable Art Fair, and ArtScience Museum exhibitions.
Tip 7: Visit Art Supply Stores and Specialty Shops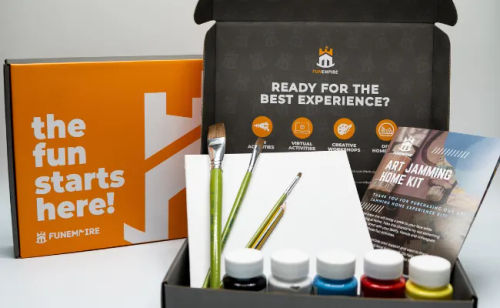 Art supply stores and specialty shops in Singapore offer a wide array of materials, tools, and resources to fuel your creativity. Pay a visit to these stores and explore the vast selection of paints, brushes, sketchbooks, and other art supplies. Engage with the knowledgeable staff who can provide recommendations based on your preferences and artistic goals. Experimenting with different art mediums and high-quality materials can inspire new ideas and enhance your art jamming experience.
Tip 8: Explore Street Art and Murals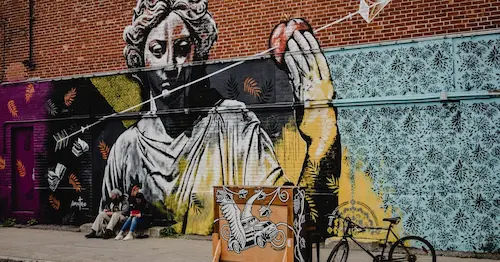 Singapore's streets are adorned with captivating street art and murals, adding a vibrant and dynamic element to the urban landscape. Take a stroll through neighborhoods like Kampong Glam, Tiong Bahru, and Little India to discover hidden artistic gems. Capture the unique colors, intricate details, and thought-provoking messages conveyed by the street artists. Engaging with street art not only provides inspiration but also opens up avenues for creative expression beyond traditional art forms.
Tip 9: Incorporate Local Culture and Heritage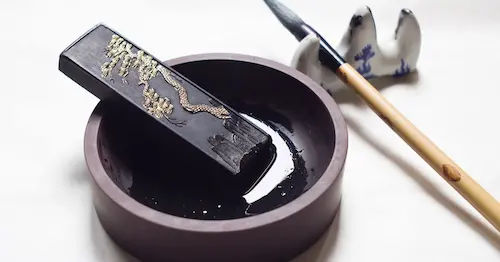 Singapore's rich cultural heritage can be a significant source of inspiration for your art jamming sessions. Embrace the traditions, festivals, and landmarks that define the local culture. Explore the vibrant colors of Chinese New Year, the intricate patterns of Malay textiles, or the ornate architecture of heritage buildings. Infusing elements of Singapore's cultural tapestry into your artwork adds a unique touch and helps you forge a deeper connection with the city's identity.
Tip 10: Keep an Art Journal and Sketchbook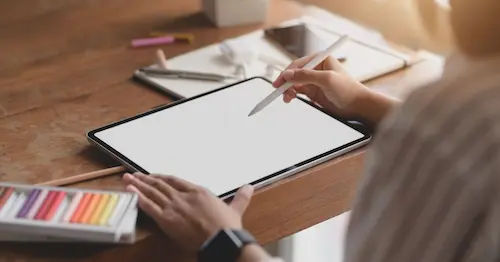 Maintaining an art journal or sketchbook is an excellent practice for artists of all levels. Use it as a space to document your ideas, capture fleeting moments of inspiration, and experiment with different techniques. Carry your journal or sketchbook with you wherever you go, and jot down observations, sketches, or even snippets of conversation that ignite your creative spark. This personalized repository of inspiration can serve as a constant companion and a valuable resource for your art jamming sessions.
Art Jamming Inspiration Singapore
Art jamming provides an incredible opportunity to express yourself, find inspiration and create something beautiful. Singapore is home to a vibrant art scene that offers plenty of avenues for exploration. Whether it's attending workshops or classes, engaging with the local art community, exploring nature and urban landscapes or following artists and influencers on social media – there are endless possibilities when it comes to finding creative ideas in this city-state.
Keep up your search for inspiration by visiting galleries, museums, markets and events; incorporating local culture into your artwork; and documenting your journey in an art journal or sketchbook. With these tips you can be sure that no matter what type of artist you are – beginner or experienced – Singapore has something special waiting for you!
Looking for more articles? Check out our recommendations below:
Frequently Asked Questions (FAQ)
If you have any questions about art jamming inspirations in Singapore, you can refer to the frequently asked questions (FAQ) about the best Tips to Find Art Jamming Inspiration In Singapore below:
What is art jamming?
Art jamming is a social activity where individuals come together to create art in a relaxed and collaborative environment. It allows people to explore their creativity, express themselves, and have fun through painting or other art forms.
Do I need to have any prior artistic skills to participate in art jamming sessions?
No, prior artistic skills are not necessary for art jamming sessions. Art jamming is open to individuals of all skill levels, including beginners. The focus is on enjoying the process of creation rather than achieving technical perfection.
How long do art jamming sessions typically last?
The duration of art jamming sessions can vary depending on the venue or organizer. Typically, sessions can range from 1 to 3 hours, providing ample time for participants to engage in the creative process.
Can I bring my own art materials to an art jamming session?
Most art jamming sessions provide basic art materials such as canvases, paints, and brushes. However, you can usually bring your preferred art supplies if you have specific preferences or want to experiment with different mediums. It's recommended to check with the organizer beforehand to confirm.
Are art jamming sessions suitable for children or families?
Yes, art jamming sessions can be a fantastic activity for children and families. It encourages creativity, bonding, and shared experiences. Some art jamming venues even offer family-friendly sessions specifically tailored for younger participants.
Can I sell or exhibit the artwork created during art jamming sessions?
In most cases, participants retain ownership of their artwork created during art jamming sessions. Depending on the terms and policies of the art jamming venue or event, there may be opportunities to showcase or sell your artwork. It's advisable to inquire with the organizer regarding any specific guidelines.
Are there any specific safety guidelines or precautions to follow during art jamming sessions?
While art jamming sessions are generally safe, it's important to use art materials responsibly and follow any instructions provided by the organizer. Be mindful of personal space, avoid creating hazards, and take care when handling art supplies to ensure a safe and enjoyable experience.
How much does art jamming typically cost?
The cost of art jamming sessions can vary depending on factors such as the venue, session duration, materials provided, and additional services or amenities. Prices can range from around $20 to $100 per person. It's recommended to check with different providers for specific pricing information.
Can I book private art jamming sessions for special occasions or events?
Yes, many art jamming venues offer private sessions that can be tailored to special occasions such as birthdays, team-building events, or corporate gatherings. These sessions provide a more personalized experience and can be arranged by contacting the venue or organizer in advance.
How can I find art jamming events or venues in Singapore?
To find art jamming events or venues in Singapore, you can search online using keywords like "art jamming Singapore," check local event listings, follow art-related social media accounts and newsletters, or even reach out to local art communities for recommendations. These resources can help you discover upcoming art jamming opportunities in Singapore.