Date Ideas Singapore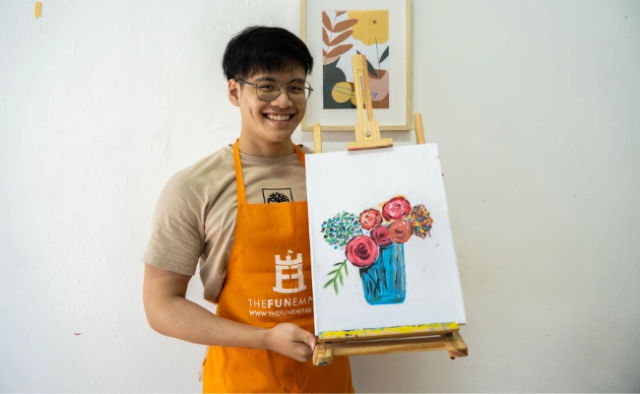 When it comes to dating in Singapore, finding the perfect date idea can make all the difference. Whether you're in a new relationship or looking to rekindle the romance with your partner, creating memorable experiences is key. That's why we've curated a list of the 10 best date ideas in Singapore.
From romantic dinners to art jamming activities and cultural experiences, this article will help you plan unforgettable dates that will leave a lasting impression.
Best Date Ideas Singapore
1) Canvas Art Jamming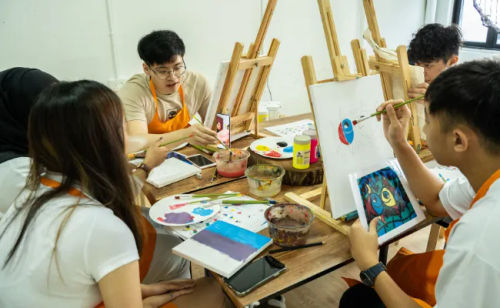 Dive into the world of art jamming for couples with Canvas Art Jamming. Unleash your creativity on a blank canvas as you and your partner experiment with different colors, techniques, and brushstrokes. Let your imaginations run wild and watch as your individual artistic styles merge to create a beautiful masterpiece. This hands-on and immersive activity allows you to bond over the shared experience of creating art together.
2) Neon Art Jamming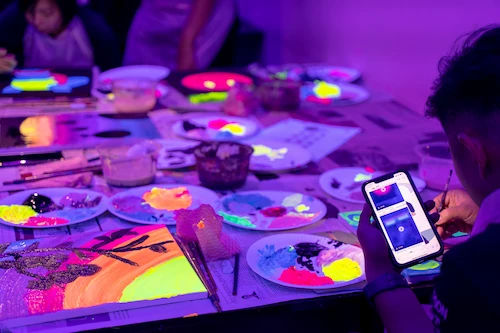 Add a vibrant and electrifying twist to your art jamming experience with Neon Art Jamming. Using special neon paints and ultraviolet lighting, you and your partner can create stunning artworks that come to life under the mesmerizing glow. Get ready to unleash your imagination and watch your creations illuminate the room, making for a memorable and visually captivating date.
3) Tote Bag Art Jamming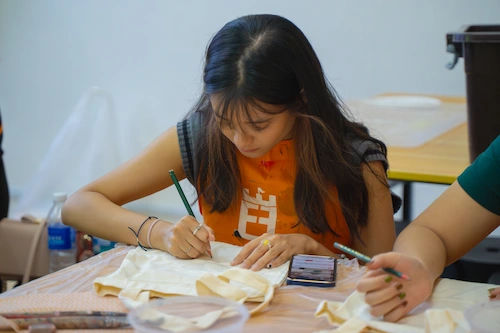 Take your art jamming experience beyond the studio with Tote Bag Art Jamming. This activity combines the joy of painting with the practicality of a tote bag. Express your creativity by designing and painting your own unique tote bag together. Not only will you have a fun and artistic date, but you'll also have a personalized and functional keepsake to carry with you wherever you go.
4) Creative Art Jamming Home Kit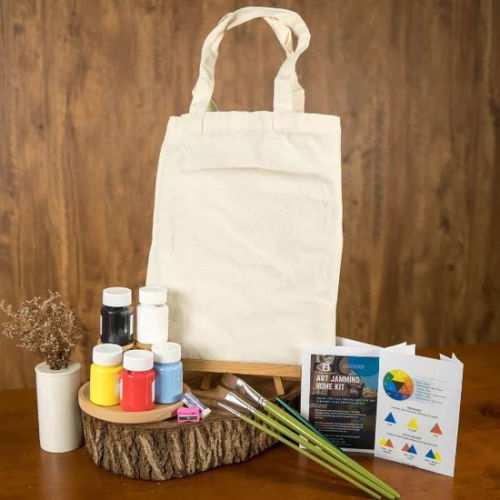 Bring the art jamming experience directly to your doorstep with the Creative Art Jamming Home Kit. This all-in-one kit provides you and your partner with all the necessary materials, including canvases, paints, brushes, and instructions, allowing you to create your own art jamming studio at home. Enjoy a relaxed and intimate date night as you explore your artistic abilities and create meaningful artworks in the comfort of your own space.
5) Virtual Art Jamming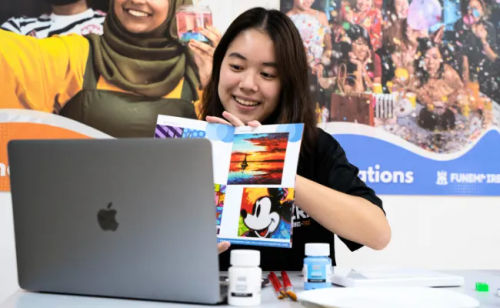 Experience the joy of art jamming from the comfort of your own home with Virtual Art Jamming. Connect with your partner through a live online session led by professional artists who will guide you step by step in creating your masterpiece. This interactive and engaging virtual experience allows you to explore your creativity together while enjoying unique date nights in a virtual art studio.
6) Cooking Class
Embark on a culinary adventure together by enrolling in a cooking class. Learn to whip up delectable dishes under the guidance of skilled chefs, and enjoy the satisfaction of creating a meal from scratch. This interactive and engaging experience allows you to bond while discovering new flavors and techniques.
7) Gardens by the Bay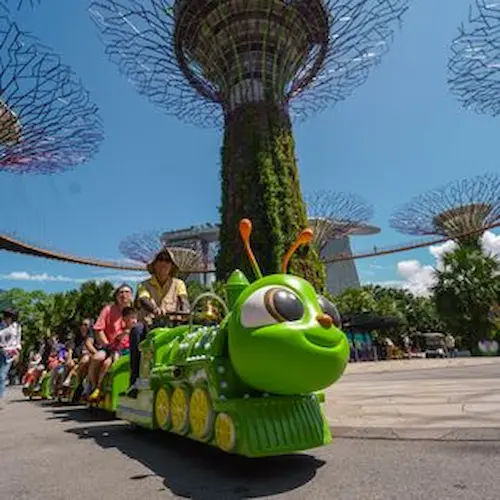 Explore the iconic Gardens by the Bay, a breathtaking horticultural paradise. Take a leisurely stroll through the stunning Flower Dome, marvel at the Supertrees, and end the evening with the captivating Garden Rhapsody light and sound show, where the entire garden comes alive with dazzling colors.
8) Night Safari
Ignite your adventurous date ideas with a visit to the world-renowned Night Safari. Experience the thrill of encountering nocturnal animals up close as you embark on a guided tram ride through the rainforest, surrounded by the sights and sounds of wildlife in their natural habitat.
9) Sentosa Island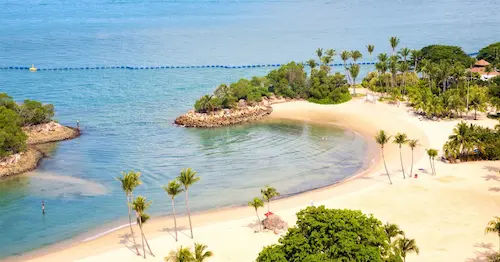 Escape to Sentosa Island and enjoy a day of fun and relaxation. Lounge by the beach, take a dip in crystal-clear waters, and explore attractions such as Universal Studios Singapore or the S.E.A. Aquarium. Complete the experience with a romantic sunset walk along the pristine coastline.
10) Singapore Botanic Gardens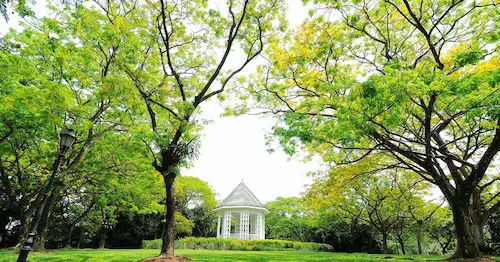 Take a leisurely stroll through the enchanting Singapore Botanic Gardens, a UNESCO World Heritage Site. Admire the vibrant flora, enjoy a picnic on the sprawling lawns, and bask in the serenity of nature. Don't forget to visit the iconic National Orchid Garden for a breathtaking display of orchid species.
11) Cocktail Tasting at a Rooftop Bar
Elevate your romantic date ideas by sipping cocktails at a trendy rooftop bar. Singapore's skyline offers a multitude of options, where you can enjoy panoramic views while indulging in expertly crafted cocktails. Let the dazzling city lights create a romantic backdrop as you toast to your special moments.
12) Picnic at Marina Barrage
Pack a cozy picnic basket filled with your favorite treats and head to Marina Barrage. Spread out a picnic blanket on the green fields, soak in the panoramic views of the cityscape and the Marina Bay, and revel in the simple joy of sharing a meal amidst a picturesque setting for your special occasion.
13) Bike Tour of Pulau Ubin
Embark on an adventurous bike tour of Pulau Ubin, a rustic island off the northeastern coast of Singapore. Rent bicycles and explore the island's lush forests, scenic trails, and charming villages. Discover hidden gems, enjoy the serenity of nature, and create lasting memories as you pedal through this idyllic getaway.
14) Romantic Dinner Cruise
Embark on a magical journey aboard a dinner cruise and sail along the Singapore River while enjoying a sumptuous meal. Indulge in gourmet cuisine, soak in the picturesque views of the city's skyline, and let the gentle breeze set the stage for a truly romantic evening.
15) Go kayaking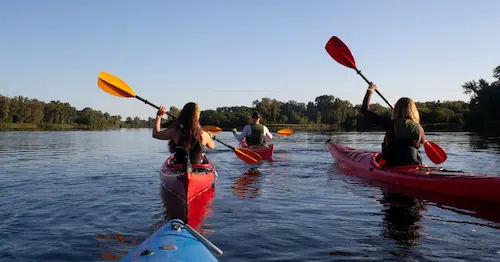 Explore Singapore's waterways by kayak and take in the beauty of nature from unique date ideas. Enjoy an intimate paddle or a stand up paddle boarding around the scenic Kallang Basin, or venture further to captivating spots such as Pulau Ubin or Punggol Waterway Park. Connect with your partner or double date through shared experiences and adventure as you explore Singapore's hidden gems. With these fifteen creative
Date Ideas Singapore
Singapore is a wonderful place to explore and make lasting memories with your partner. From art jamming, cooking classes, night safaris, romantic dinners on the river to kayaking in Kallang Basin or Punggol Waterway Park – there are plenty of creative date ideas for you to choose from. Whether it's an electrifying twist on art jamming or simply going for a bike tour around Pulau Ubin, these activities will help create special moments that you'll remember forever.
So take some time out this weekend and give one (or more!) of these fifteen best and fun date ideas in Singapore a try!
Looking for more articles? Check out our recommendations below:
Frequently Asked Questions (FAQs)
If you have any questions about the best date ideas in Singapore, you can refer to the frequently asked questions (FAQs) about the best date ideas in Singapore below:
How can I make a reservation for a romantic dinner cruise in Singapore?
To make a reservation for a romantic dinner cruise in Singapore, you can visit the website of the cruise operator or contact them directly through their provided contact information. Most cruise operators offer online booking facilities for your convenience.
Are the Gardens by the Bay open in the evenings?
Yes, the Gardens by the Bay are open in the evenings. You can enjoy the mesmerizing light show called Garden Rhapsody, which takes place daily after sunset, illuminating the Supertrees with stunning colors and synchronized music.
Is there a dress code for the Night Safari?
There is no strict dress code for the Night Safari, but it is recommended to wear comfortable clothing and shoes suitable for outdoor activities. As it is a rainforest setting, it is advisable to bring insect repellent and dress appropriately for the weather.
How can I get to Sentosa Island from the Singapore mainland?
Sentosa Island is easily accessible from the Singapore mainland. You can take the Sentosa Express monorail from the VivoCity shopping mall, ride the cable car from Mount Faber, or even walk across the Sentosa Boardwalk. Each option offers a unique experience to reach the island.
Do I need any prior painting experience for art jamming?
No, you don't need any prior painting experience for art jamming. It is a fun and relaxed activity suitable for beginners. Professional artists or instructors will guide you through the process, providing tips and techniques to help you create your artwork.
Are there admission fees for the Singapore Botanic Gardens?
Admission to the Singapore Botanic Gardens is free. This is great for thos looking for free date ideas. However, certain areas within the gardens, such as the National Orchid Garden, may require a separate entrance fee. It is best to check the official website for any updates on fees and opening hours.
Are rooftop bars in Singapore typically crowded?
Rooftop bars in Singapore can be popular and may attract a crowd, especially during peak hours and weekends. It is advisable to make a reservation in advance to secure a table or arrive early to enjoy a more relaxed atmosphere.
Where can I find cooking classes in Singapore?
Cooking classes can be found at various culinary schools, cooking studios, and even some restaurants in Singapore. You can search online for options and choose a class that suits your interests and preferences.
Are there any restrictions on having picnics at Marina Barrage?
Picnics and board games are allowed at Marina Barrage, and there are no specific restrictions just like other nature parks. However, it is always good to adhere to common etiquette and clean up after your picnic to maintain the cleanliness of the area.
Can I rent bicycles in Pulau Ubin for a bike tour?
Yes, you can rent bicycles in Pulau Ubin for a bike tour. There are several rental shops near the jetty that offer bicycles for hire. The rental rates are usually reasonable, and you can choose from various types of bicycles based on your preference and comfort.