Art In Singapore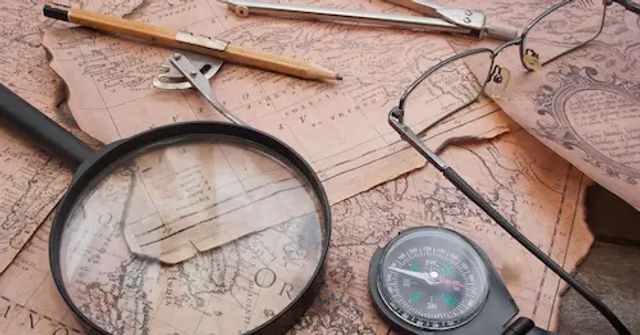 Art holds a profound significance in Singapore's cultural landscape, serving as a powerful medium of expression, preservation, and exploration. This article delves into the captivating history of art in Singapore, tracing its evolution and impact over the years. From the early influences and artistic beginnings to the emergence of Singaporean art movements such as Art Jamming in Singapore and the government's initiatives, we will uncover the vibrant tapestry that has shaped the art scene in this dynamic city-state.
Early Influences and Artistic Beginnings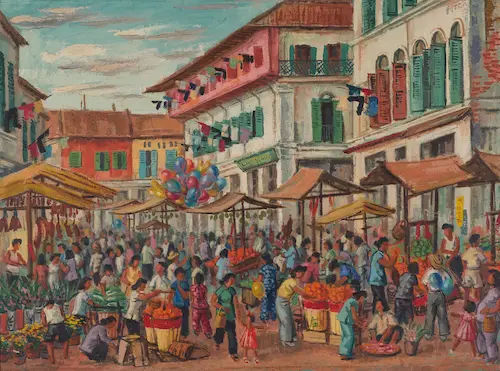 In order to understand the present-day art scene in Singapore, it is crucial to delve into its early influences and artistic beginnings. Singapore's art history is richly influenced by its diverse cultural heritage, encompassing the indigenous Malay traditions, Chinese brushwork, Indian artistry, and the colonial era's Western artistic styles.
These early art forms, infused with local customs and narratives, laid the foundation for artistic expression in Singapore. Notable artists such as Liu Kang, Georgette Chen, and Chen Wen Hsi emerged during this period, contributing significantly to the art scene's development and establishing a unique Singaporean artistic identity.
Nurturing Local Talent and Art Institutions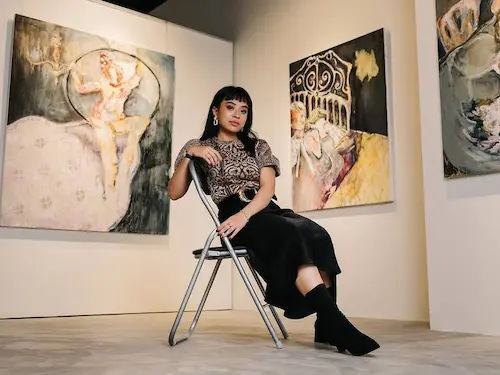 The nurturing of local talent and the establishment of art institutions played a pivotal role in fostering the growth of art in Singapore. Recognizing the importance of cultivating artistic skills, art schools and institutions were established, providing aspiring artists with the necessary training and education. The Nanyang Academy of Fine Arts (NAFA) and LASALLE College of the Arts are renowned institutions that have honed the talents of numerous Singaporean artists.
Additionally, supportive initiatives such as grants, scholarships, and residencies have encouraged artists to pursue their passion and push creative boundaries. Key figures and organizations such as the Singapore Art Society and the National Arts Council have played influential roles in shaping the art scene, providing platforms for artists to exhibit their works and facilitating collaborations.
Emergence of Singaporean Art Movements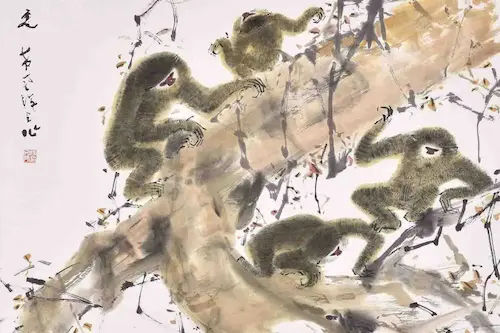 Singaporean art movements have emerged as powerful expressions of local identities, values, and socio-political landscapes. Art movements such as the Nanyang Style, which embraced a fusion of Eastern and Western artistic techniques, celebrated the beauty of the region's landscapes and cultural heritage.
Other notable movements include the Social Realism movement, which conveyed social issues and the plight of the working class, and the Abstract Expressionism movement, characterized by non-representational and emotive artworks. These art movements not only reflected the artists' responses to their surroundings but also influenced and shaped the broader art scene in Singapore and beyond.
Government Initiatives and Public Art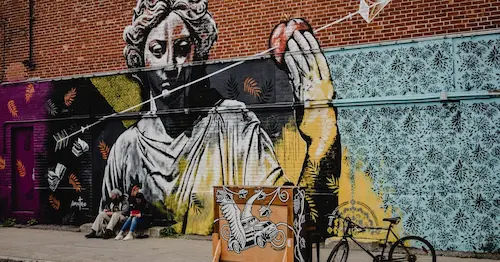 The Singaporean government has been instrumental in fostering the growth and appreciation of art. Recognizing its cultural and economic significance, the government has implemented various initiatives to support the development of art in Singapore. This includes the establishment of institutions such as the National Gallery Singapore, which houses an extensive collection of Singaporean and Southeast Asian art.
The government has also actively promoted public art installations throughout the city, turning Singapore into an open-air gallery. These public art pieces not only enhance the aesthetics of the urban landscape but also encourage public engagement with art, making it accessible to all.
Contemporary Art and Global Recognition
The contemporary art scene in Singapore has witnessed a remarkable surge in recent years, with local artists gaining international recognition for their unique perspectives and innovative approaches. Artists such as Amanda Heng, Heman Chong, and Jane Lee have made significant contributions to the contemporary art landscape, challenging conventions and pushing boundaries with their thought-provoking works.
Singapore's growing presence in the international art world is evident through its participation in prestigious events like the Venice Biennale and Art Basel, where local artists showcase their creations alongside renowned international talents. This global recognition has not only put Singapore on the map as a hub for contemporary art but has also fostered cross-cultural dialogues and collaborations, further enriching the local art scene.
Art Spaces and Events in Singapore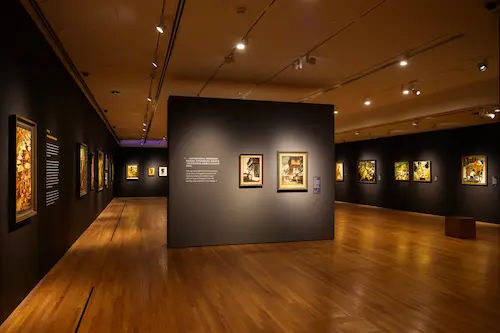 1. National Gallery Singapore
The National Gallery Singapore is a prestigious art institution located in the beautifully restored former Supreme Court and City Hall buildings. It houses an extensive collection of Singaporean and Southeast Asian art, representing diverse artistic styles and mediums. The gallery is known for its engaging exhibitions that showcase both established and emerging artists. In addition to its impressive permanent collection, the National Gallery Singapore hosts major temporary exhibitions, offers educational programs, and provides interactive experiences, making it a must-visit destination for art enthusiasts.
2. Gillman Barracks
Gillman Barracks is a unique contemporary art cluster situated in a former military barracks that has been transformed into art galleries and creative spaces. It serves as a platform for local and international galleries to showcase cutting-edge contemporary artworks. Gillman Barracks features a vibrant mix of exhibitions, artist residencies, and art-related events, fostering creative dialogue and providing visitors with opportunities to engage with diverse art practices. The cluster's industrial-chic setting and collaborative atmosphere make it an exciting hub for artists, collectors, and art lovers.
3. ArtScience Museum
The iconic ArtScience Museum, situated at Marina Bay Sands, is renowned for its captivating exhibitions that explore the intersection of art, science, and technology. The museum presents an array of immersive installations, multimedia displays, and thought-provoking showcases. Through its dynamic programming, the ArtScience Museum encourages visitors to contemplate the role of creativity and innovation in various fields. The museum's distinct lotus-inspired architecture and its commitment to presenting interdisciplinary and interactive exhibitions make it a captivating destination for both locals and tourists.
4. Singapore Art Museum
The Singapore Art Museum (SAM) is the city-state's first dedicated contemporary art museum. It boasts an extensive collection of Southeast Asian contemporary artworks, with a particular emphasis on Singaporean and regional artists. SAM showcases engaging exhibitions that reflect the diversity and dynamism of contemporary art in the region. Through its thought-provoking displays, the museum explores social, cultural, and political issues, providing visitors with valuable insights into Southeast Asian art practices and narratives.
5. Singapore Art Week
Singapore Art Week is an annual nine-day celebration that brings together the arts community and the public through a diverse range of art events, exhibitions, performances, and activities. The week-long festival transforms Singapore into a vibrant hub of creativity, featuring visual arts, music, theater, dance, film, and design. It offers a platform for local and international artists, collectors, curators, and enthusiasts to connect and engage with various art forms. Singapore Art Week promotes artistic dialogue, nurtures emerging talent, and enhances the appreciation of arts and culture in Singapore.
6. Art Stage Singapore
Art Stage Singapore is one of Southeast Asia's premier contemporary art fairs, drawing art enthusiasts, collectors, and galleries from around the world. The fair provides a platform for artists, galleries, and curators to showcase their works and engage with the regional art scene. Art Stage Singapore features curated exhibitions, artist talks, special projects, and programs that stimulate dialogue and facilitate the exchange of ideas. The fair contributes to the development of the art market in Singapore and Southeast Asia, showcasing the region's artistic dynamism and creative vision.
Art In Singapore
The history of art in Singapore is a captivating tale of artistic evolution, cultural influences, and government support. From its early influences to the vibrant contemporary scene, Singapore has established itself as a dynamic hub for artistic expression. With a wealth of art spaces, festivals, and talented artists, the future of art in Singapore looks promising, and it will continue to inspire and captivate audiences both locally and globally.
Looking for more articles? Check out our recommendations below:
Frequently Asked Questions (FAQ)
If you have any questions about art history in Singapore, you can refer to the frequently asked questions (FAQ) about the Art History In Singapore below:
What is the earliest form of art in Singapore?
The earliest known forms of art in Singapore can be traced back to indigenous Malay traditions, including batik-making, songket weaving, and wood carving. These art forms often depicted scenes from daily life, nature, and local folklore.
Who are some notable Singaporean artists from the past?
Some notable Singaporean artists from the past include Liu Kang, Georgette Chen, Chen Wen Hsi, and Lim Tze Peng. Their contributions to the art scene have left a lasting impact and continue to inspire generations of artists.
How has the government supported the development of art in Singapore?
The Singaporean government has implemented various initiatives to support art development, including funding programs, grants, and scholarships for artists, the establishment of art institutions, and the integration of art into urban planning and infrastructure projects.
Are there any famous art events or festivals in Singapore?
Yes, Singapore hosts several renowned art events and festivals, including the Singapore Art Week, Art Stage Singapore, and the Singapore International Festival of Arts. These events attract artists, collectors, and art enthusiasts from around the world.
How has Singapore's art scene gained international recognition?
Singapore's art scene has gained international recognition through the accomplishments of its artists, participation in prestigious exhibitions and art fairs, collaborations with international institutions, and the growing presence of Singaporean art in prominent collections and galleries worldwide.
What are some must-visit art spaces or museums in Singapore?
Must-visit art spaces and museums in Singapore include the National Gallery Singapore, Gillman Barracks, ArtScience Museum, and the Singapore Art Museum. Each offers unique experiences and showcases a diverse range of artworks.
How can I get involved in the art community in Singapore?
There are various ways to get involved in the art community in Singapore, such as attending art exhibitions and events, enrolling in art classes or workshops, volunteering at art organizations, and engaging with local artists through collaborations or support of their work.
Is there a specific art district in Singapore?
Yes, Singapore has several art districts that are known for their concentration of art galleries, studios, and creative spaces. Along with Gillman Barracks, which we mentioned earlier, other notable art districts include Bras Basah.Bugis and Tiong Bahru. These districts offer a rich tapestry of artistic experiences, with a wide range of galleries, art events, and cultural offerings.
Are there opportunities for emerging artists to showcase their work in Singapore?
Yes, Singapore has various platforms and initiatives that provide opportunities for emerging artists to showcase their work. Organizations like the Institute of Contemporary Arts Singapore (ICAS) and The Substation actively support and promote emerging talents through exhibitions, residencies, and artist-in-residence programs. Additionally, art festivals and open-call exhibitions often feature dedicated sections for emerging artists, providing them with exposure and networking opportunities.
Are there art workshops or classes available for individuals interested in learning art in Singapore?
Absolutely! Singapore offers a wide range of art workshops and classes catering to individuals of all skill levels and age groups. Art institutions like NAFA and LASALLE College of the Arts provide comprehensive art education programs, including short courses and workshops. Additionally, independent art studios and art centers, such as Artify Studio and Visual Arts Centre, offer a variety of art workshops covering different mediums, techniques, and artistic styles, allowing individuals to explore their creativity and develop their artistic skills.